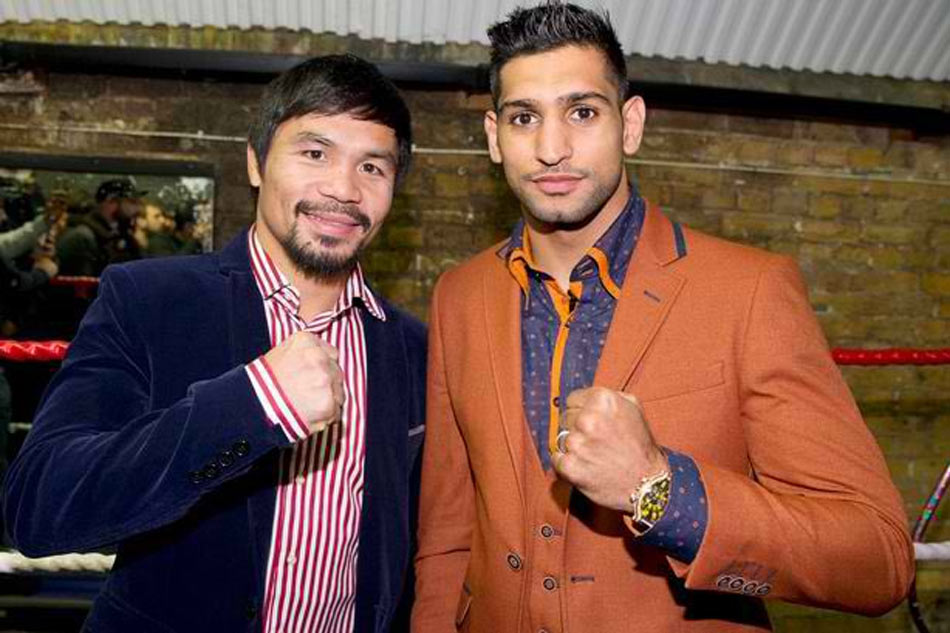 Manny Pacquiao said he is open to fighting in Dubai as early as 2020.
The opponent he has in mind? Former training partner Amir Khan.
"I'm planning for next year; trying to make it for next year with a possible opponent. Especially Amir Khan wants to fight me. We will talk again. It would be a good fight," Pacquiao said in an article posted on the Boxing Scene website.
In 2017, the two reportedly planned to fight in the Middle East but negotiations broke down after financiers were unable to provide proof of funds.
Khan then made a claim early this year that he has finalized a deal with Pacquiao for November 8 in Saudi Arabia, which Pacquiao's camp shot down.
"We can discuss that, a fight between us. I have a commitment for my next fight — one fight only. But after that we can talk. No problem," said Pacquiao, who is coming off a WBA "super" welterweight title win over Keith Thurman.
For more sports coverage, visit the ABS-CBN Sports website.