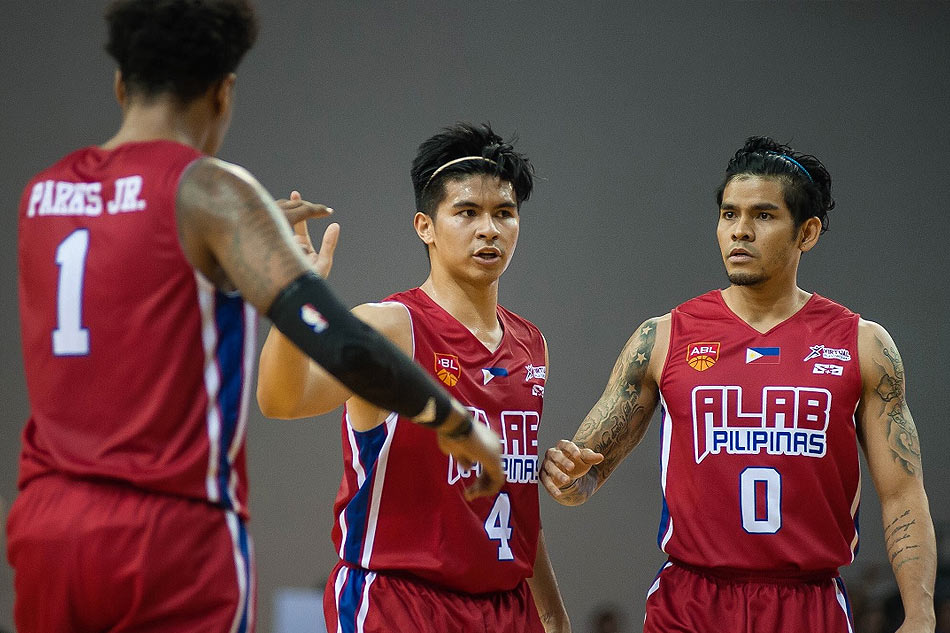 Without its best player, Alab Pilipinas didn't have a prayer against a healthy, well-run Singapore Slingers team.
And with Game 2's loss, the Philippine club has been eliminated from the Asean Basketball League.
The Slingers went on a decisive run late in the 1st quarter to take a commanding lead then held on to the driver's seat the rest of the way to beat Alab 82-64 at Baliwag Star Arena in Bulacan on Friday and advance to the finals.
Bobby Ray Parks Jr. was on the sidelines, but didn't see any playing time on account of an ankle injury he sustained in Game 1.
With no one on coach Mac Cuan's squad capable of filling Parks' shoes, the handicap virtually sealed the team's doom.
Kiefer Ravena tried to step up in Parks' absence, but his shots weren't falling, as he went 6 of 19 from the field for 16 points. 
And it didn't help that James Hughes (10 points) and Sampson Carter (7 points), Alab's foreign reinforcements, were nonfactors on offense.
Trailing 12-11, the Slingers launched a 10-0 run in a span of 3 minutes to close out the 1st quarter 24-14. They were never threatened since.
PBA veteran guard Josh Urbiztondo led the way for Singapore with 20 points and 6 assists. 
The Slingers will face the winner of the Hong Kong-Saigon series for the championship.
For more sports coverage, visit the ABS-CBN Sports website.