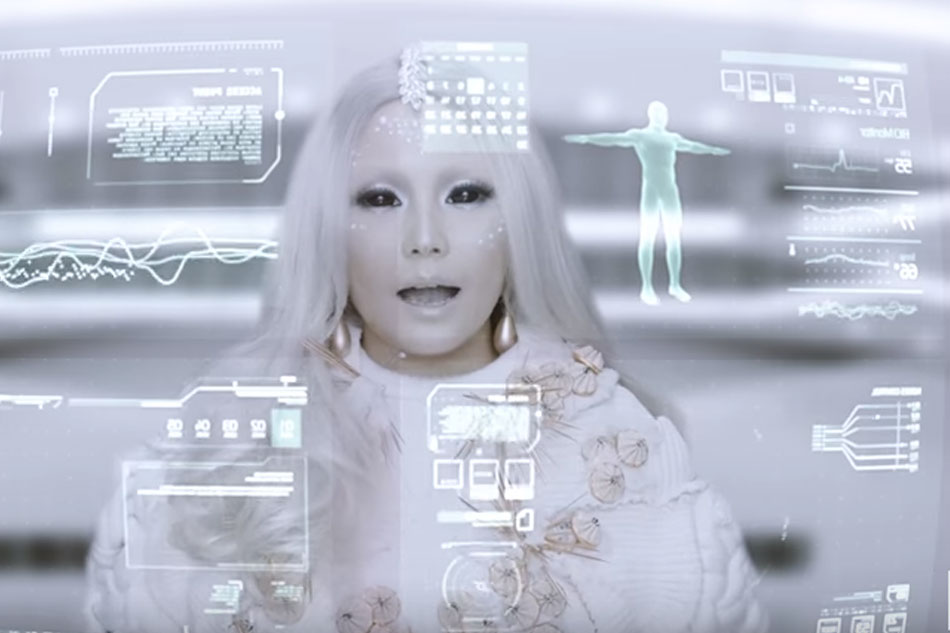 MANILA – For her latest music video, Yeng Constantino goes full pop star with robot-inspired choreography and colorful outfit changes, but those aren't even the most interesting part.
Released Thursday night, the official music video for "Pinipigil" opens with Constantino, portraying a glamorous-looking alien, waking up inside a spaceship. She becomes fascinated by a napping storekeeper on Earth, played by comedian Empoy, whom she observes from inside the ship.
Later on, the Earth-dweller is seen being teleported into the ship where he meets his alien admirer, and the two hit it off. The storekeeper, however, wakes up in the end to realize what happened was merely a dream. It's still a happy ending, however, as he meets a human version of Constantino's character.
"It relates two worlds," the music video's director, Paul Basinillo, said in a behind-the-scenes feature. "Galing sila sa ibang mundo, but meron silang something in common: pag-ibig."
"Pinipigil" is Constantino's first single in four years, following the massive success of her 2014 album, "All About Love," which spawned the ubiquitous "Ikaw."
Written and composed by Constantino, "Pinipigil" was arranged by KidWolf and Theo Martel, and produced by Jonathan Manalo under ABS-CBN's Star Music.