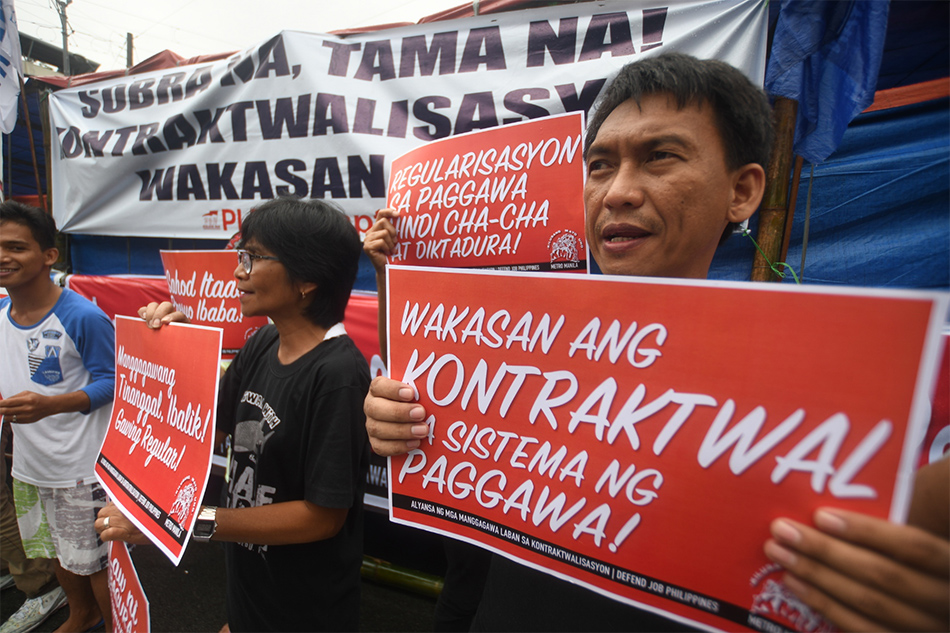 MANILA – The American Chamber of Commerce of the Philippines (AmCham) is urging President Rodrigo Duterte not to support the Security of Tenure bill that aims to ban the practice of "endo," an official of the business group said on Thursday.
AmCham said the anti-endo bill is superfluous and unconstitutional.
The measure will also have "debilitating consequences for the Philippine economy and the workers that the bill aims to protect," said Ernie Cecilio, chairman of the AmCham committee on human capital and resources.
Besides AmCham, the Joint Foreign Chambers as well as the Employers Confederation of the Philippines have also said they oppose the passage of the bill, Cecilio said.
If the proposal becomes law, Cecilio said foreign investors will reconsider moving into the Philippines.

"If you notice, the FDIs [foreign direct investments] that are coming are not very reassuring," he said.
Employers who are already in the country, meanwhile, may opt to eliminate low-skilled work via automation, artificial intelligence, and redesigning work processes.
Others, meanwhile, may opt to transfer their operations to more "investor-friendly" destinations in the ASEAN region.
"Our problem is not lack of regular jobs, our problem is simply lack of jobs," Cecilio said.
Duterte assumed office in 2016 promising to stop "endo" or employers evading paying benefits to regular employees by hiring and re-hiring them in cycles.