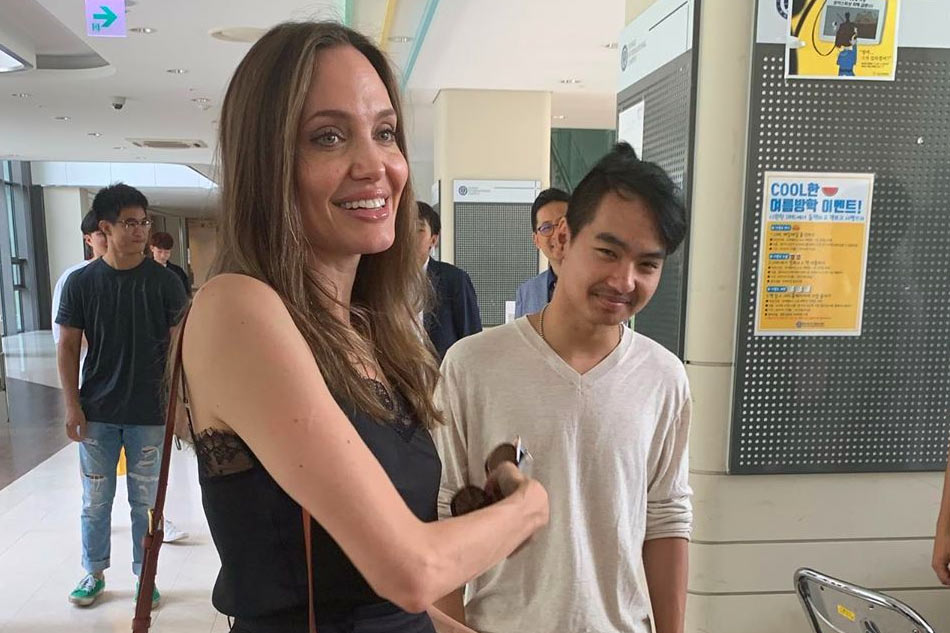 She's one of Hollywood's biggest names.
But Angelina Jolie is just like any other mother when they're about to drop off their kids at college.
She was seen this week accompanying her eldest son, Maddox, 18, around South Korea's Yonsei University — and, understandably, she said that she was trying to fight back her tears.
In a video uploaded by Instagram user xx_efu, Jolie was asked about how long she was going to stay in South Korea. "I leave today, today's the day I drop him off," she answered, referring to Maddox, before adding: "I'm trying not to cry."
According to a report by People, Maddox personally picked Yonsei, where he'll be taking up a course in biochemistry, among the other universities that accepted him.
Jolie had previously shared that she is "nothing but proud" of her son's decision to study abroad.
She is also said to be very close with Maddox, with ET saying: "She loves him and is so proud of how wise he is beyond his years."
Jolie shares Maddox with her ex-husband, Brad Pitt, whom she split from in 2016, along with the rest of her 5 children –both adopted and biological.