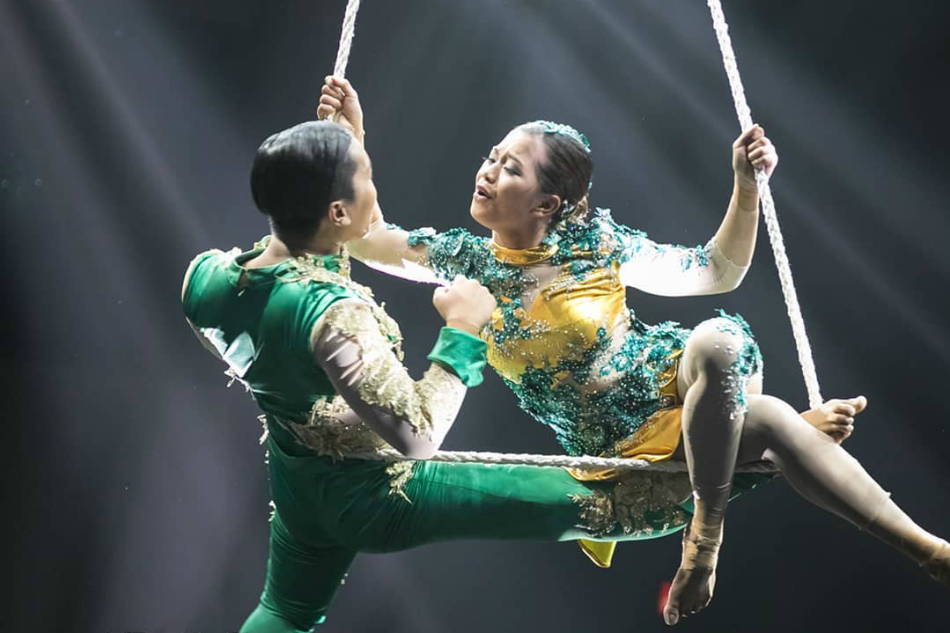 "I think that ending may just win you Asia's Got Talent," says Jay Park after seeing the performance of Power Duo, a pair of dancers from the Philippines, in the grand finals aired this Thursday.
He was referring to Anjanette and Gervin's highly-dangerous stunt, where the former, sans harnesses, allowed herself to fall from what appears to be around 20 feet, trusting that the latter will catch her.
It was a powerful way to end their routine, which tried to show just how much both of them love each other — their perfectly synchronized moves, how they paralleled their poses, and even a kiss near the end all made for a very entertaining and touching watch.
David Foster pointed this out, saying that he found himself lost in their beautiful performance — a sentiment echoed by one of the other judges, Indonesian pop star Anggun.
Power Duo, the winners of the fifth season of "Pilipinas Got Talent" in 2016, is one of the 3 acts from the Philippines to make it to the grand finals. This included Shadow Ace and Junior Good Vibes.
Voting can be cast here.