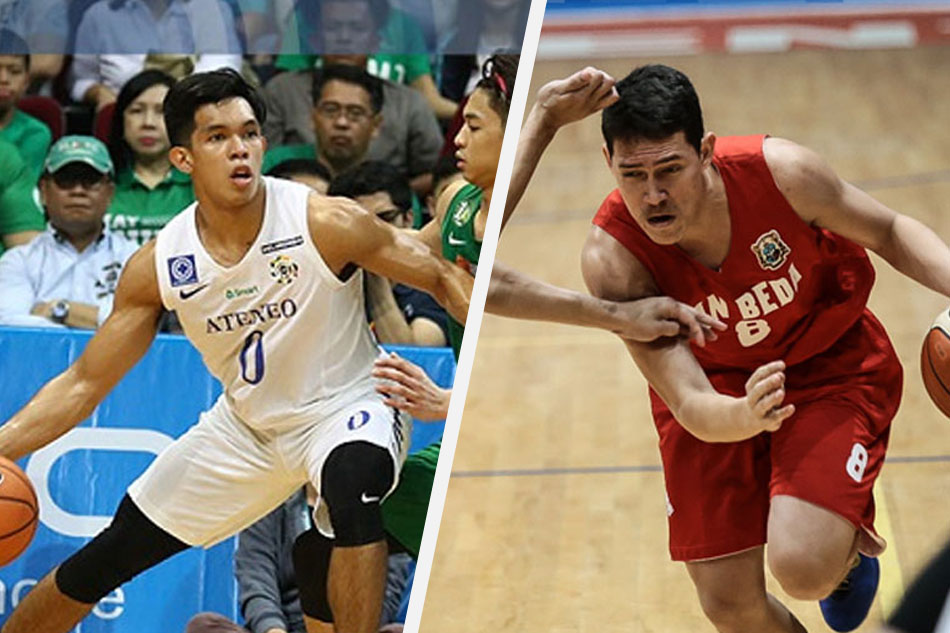 MANILA, Philippines—The best individual performers in collegiate basketball are set to be honored when the UAAP-NCAA Press Corps name the Mythical Team of the 2017 season in the Chooks-to-Go Collegiate Basketball Awards at Bayleaf Hotel in Intramuros on Thursday.
Robert Bolick and Thirdy Ravena, key cogs behind San Beda and Ateneo's championship runs, lead the selections together with league MVPs CJ Perez of Lyceum and Ben Mbala of De La Salle.
Floor general Matt Nieto, also of Ateneo, complete the cast selected by sports scribes covering the collegiate beat.
After steering the Red Lions to their 21st title in the NCAA, Bolick is a shoo-in for the all-collegiate 5, especially with how he performed in the finals against Lyceum.
The 6-foot-1 guard out of Leyte missed out on individual accolades in the NCAA due to a one-game suspension, but his yearlong brilliance did not go unnoticed.
Ateneo's homegrown pair of Ravena and Nieto also made the cut, after showing great improvement from previous seasons. The two also served as the leaders of a young Ateneo team that went on to rule the UAAP Season 80 men's basketball tournament.
Wrapping up the selection are the best individual performers of the collegiate season in Perez and Mbala.
Perez was the engine behind Lyceum's turnaround from cellar-dwellers to championship contenders, spearheading the Pirates' remarkable 18-game sweep of the elimination round in NCAA Season 93. Though they fell short in the NCAA, Perez and the Pirates rebounded by winning the Philippine Collegiate Champions League.
Mbala, on the other hand, is the least surprising selection following another dominant season for the Green Archers.
Though they fell short of winning back-to-back UAAP crowns, the 2016 Player of the Year was a man among boys in the UAAP, leading to a second straight MVP citation.
The Collegiate Player of the Year will also be named on the same night.
For more sports coverage, visit the ABS-CBN Sports website.