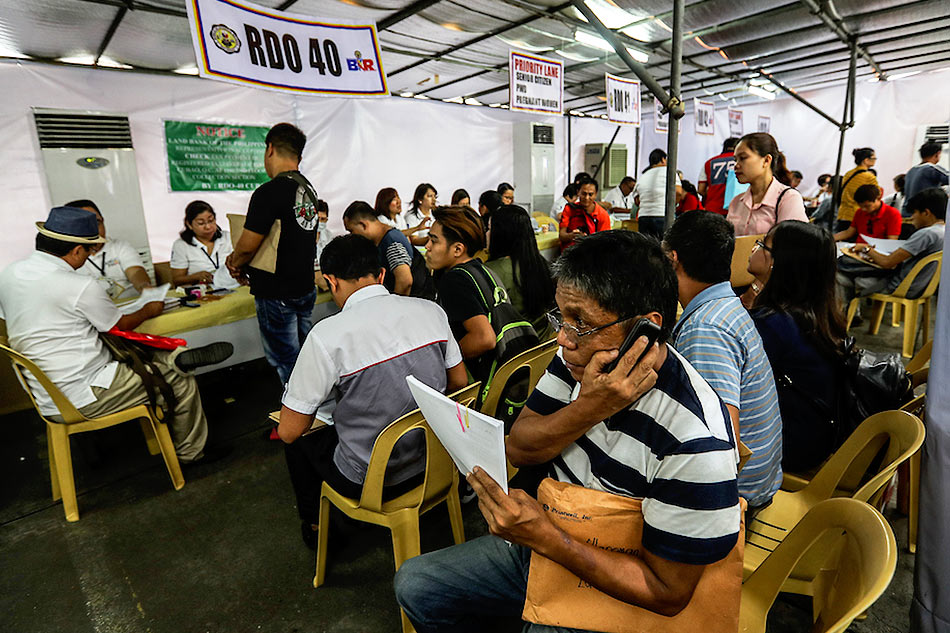 'Deadliest' deadline at 5:00 p.m. Monday
MANILA – Taxpayers who will file their income tax returns after 5:00 p.m. tomorrow, Monday, will be slapped with corresponding penalties, the Bureau of Internal Revenue warned on Sunday.
Reymarie Dela Cruz, chief of the BIR's public information office said they have been consistent in reminding taxpayers to file their ITRs early and not waiting for the deadline.
"Hindi na ho kami tatanggap after 5:00 p.m. ng April 16. Anything that is filed or paid at 5:01 p.m. of April 16, may kaukulang penalty na po 'yan," Dela Cruz told DZMM.
"Kung nasa premises na kayo ng BIR at exactly 5:00 p.m., tatanggapin pa namin 'yan pero kung wala sa aming premises at 5:00 p.m., isasara na namin yung compoiund namin," he added.
The law sets the deadline for the annual ITR filing on April 15. But since because it falls on a Sunday, the deadline was moved to the next working day.
Dela Cruz also reminded taxpayers to double-check the information they put when filing to avoid misdeclarations and possible tax evasion charges.
Online ITR filing
The BIR official said the agency has set up 20 filing centers per region as they prepare for the expected crowd of taxpayers on the day of the deadline.
But Dela Cruz reminded taxpayers that they may also settle their annual dues online regardless of their location if they want to avoid the long queues in the BIR offices.
He said they have prepared an "e-Lounge facility" with strong internet connection in every BIR field office where taxpayers may file their annual dues online.
"Bawat opisina ho namin may tinatawag kaming "e-Lounge." 'Yung e-Lounge ho, katulad ng mga internt cafes sa labas. Anytime po puwede nilang gamitin 'yun," he said.
BIR's national office also opened an e-Filing center for people having troubles filing their ITRs online or in case the system is down.
Tax expert Mon Abrea, meanwhile, reminded taxpayers to make sure that they are using the updated version of the program when filing annual dues online.
"You have to use the right and update version of the e-BIR forms and of course the eFPS. Otherwise, it will be invalidated," he told ANC Sunday. "Access the BIR website don't use any other links."
He added that taxpayers must make sure that their ITRs have been properly acknowledged by the system.