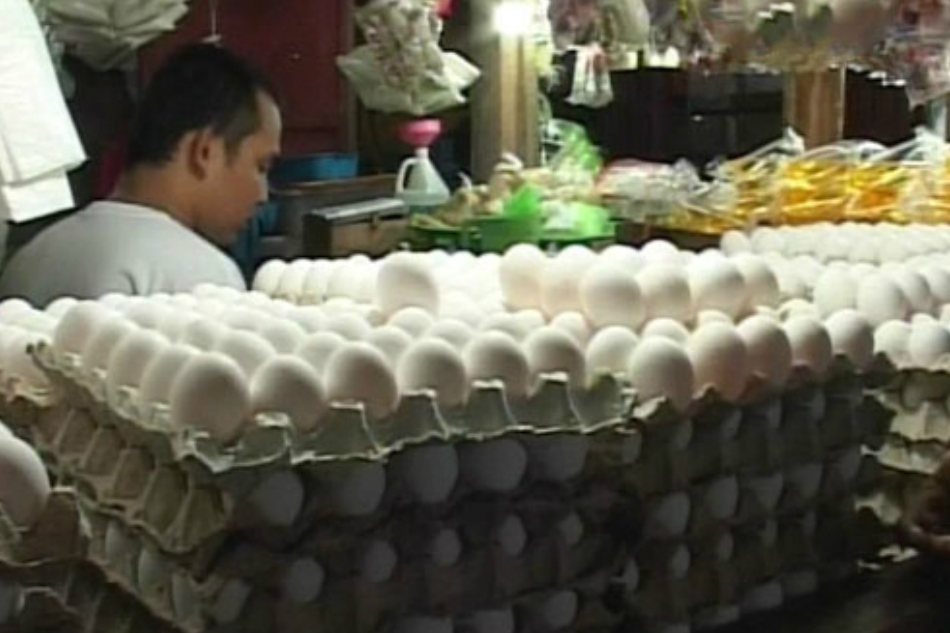 MANILA- A bird flu outbreak in the town of San Luis, Pampanga may affect the supply of eggs in the market, Agriculture Secretary Emmanuel Piñol said Friday.
In a press briefing, Piñol said most of the affected farms in San Luis are layer poultry farms which produce table eggs.
"Kung magkakaroon man ito ng epekto sa ating supply chain, it will just be in the supply of fresh eggs in the market," he said.
Around 37,000 fowls, mostly quail and ducks, have died of the Avian Influenza Type A Subtype H5 in San Luis town, the first outbreak of the avian flu in the country.
To control the outbreak, a quarantine period of 90 days has been implemented within a 1-km radius in San Luis town.
All fowls within the area, estimated to be around 200,000, will be culled and buried within the next 3 days, Piñol said.
He, however, clarified that farmers whose fowls will be culled shall be compensated by the government. Loan programs will also be made available to poultry farmers affected by the outbreak.
"We assured them that government would compensate and, initially, it was agreed that we would compensate at a rate of P80 per head," Piñol said.
The Department of Agriculture (DA) has also ordered a ban on the transport of poultry from Luzon to other parts of the country until further notice to control the outbreak.
LOOK: Copy of DA Memorandum Circular on the temporary ban of live birds and poultry products from Pampanga due to bird flu outbreak. pic.twitter.com/XKIltOZXV1

— Carolyn Bonquin (@carolyn_bonquin) August 11, 2017
"Importation will still be allowed. I don't see any reason why we should stop it," Piñol said.
Authorities have not received any report that the virus has spread in other parts of the country or has been transmitted to humans.