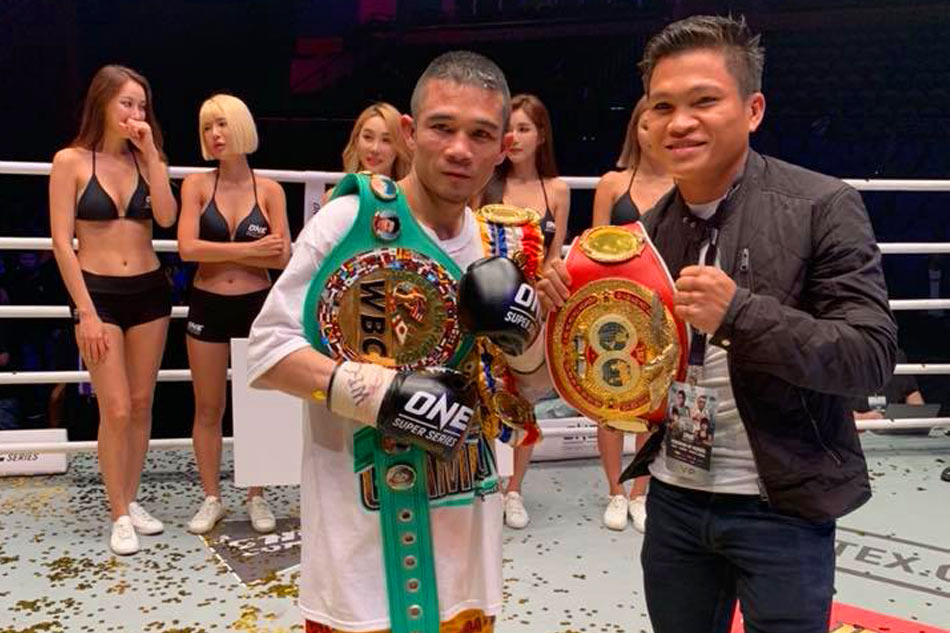 World junior bantamweight Jerwin Ancajas says he's willing to take on Srisaket Sor Rungvisai anywhere as long as the Thai world champion's own title is on the line.
Ancajas currently holds the IBF belt he has successfully defended six times, while Srisaket owns the WBC championship.
"I am willing to fight anywhere. If we come back to Thailand and fight there, no problem. If we end up in the United States, then good for the both of us," he said.
The Filipino champion flew to Bangkok over the weekend to do some scouting on Srisaket in the latter's title defense against Iran Diaz of Mexico in a fight promoted by ONE Championship.
Srisaket won by a lopsided decision.
"It played out just as I expected. Don't get me wrong, Iran Diaz is a great challenger, but Srisaket Sor Rungvisai is just on a different level . . . I had fun watching it," Ancajas said.
He said he hopes he gets the next shot against the Thai for an opportunity to unify their belts.
If it gets set in the Philippines, so much the better, he said.
"If we can all find a way for Top Rank and ONE Championship to work together and promote the unification bout in the Philippines, my home country, even better," he said.
For more sports coverage, visit the ABS-CBN Sports website.