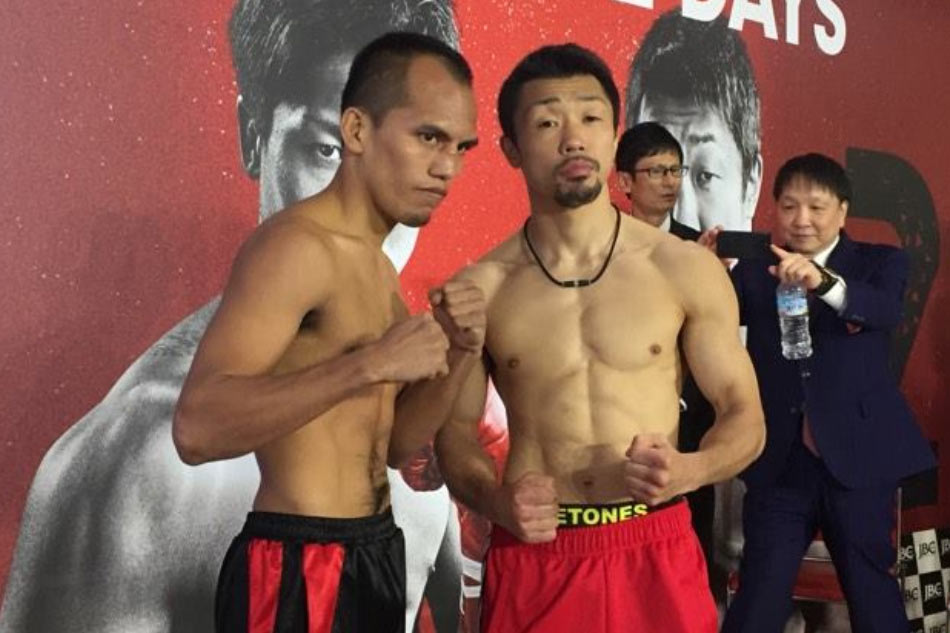 Milan Melindo is all set for his world junior-flyweight title clash with Akira Yaegashi at Ariake Coliseum in Tokyo on Sunday.
According to ABS-CBN Sports, Melindo and Yaegashi on Saturday tipped the scales at 107.6 pounds, well within the 108-pound limit.
Melindo is the interim IBF champion while Yaegashi, a 2-division world titlist, is the regular title-holder.
Melindo has a record of 35-2-0 record with 12 KOs, while Yaegashi has a 25-5-0 card with 13 KOs.
Earlier this week, Melindo expressed confidence he will finally win a world title despite Yaegashi being one of the top-caliber fighters in their division.
"He's a 2-division champion and he's a good boxer. He can take a punch," Melindo said. "I think he's one of my best opponents.
"(But I'm) a tactical fighter, thinking boxer. This will be an amazing fight."
This is Melindo's third attempt at a world title following failed tries against Juan Francisco Estrada in 2013 and Javier Mendoza in 2015.