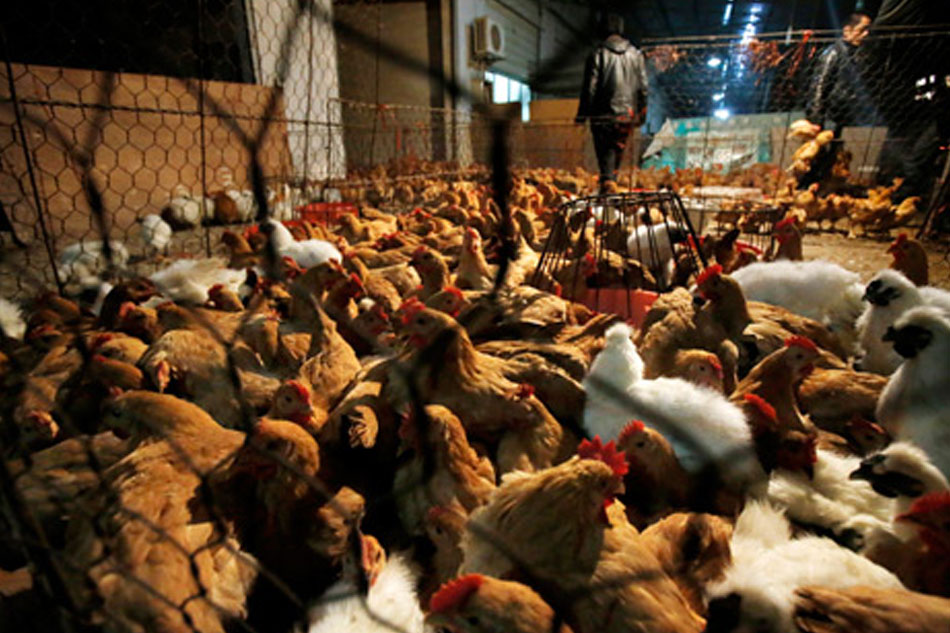 MANILA – Prices of chicken in some areas dropped and stocks were slashed after an outbreak of bird flu in Pampanga.
Member stores of the Philippine Amalgamated Supermarkets Association (PAGASA) have cut their chicken supply by up to 40 percent, the group said. 
To ensure that the chickens they sell are flu-free, stores are seeking established brands with fowl that have gone through rigorous inspection.
Meanwhile, wet market sellers such as those in the Balintawak market reported a decline in sales by as much as 50 percent, as buyers are shying away from chicken due to the bird flu scare, despite assurances that their supplies come from poultry farms outside of Pampanga.
The price of chicken in the Balintawak market has gone down to P120 per kilo, from around P140 to P150 prior to the reported bird flu outbreak.
The Philippines on Friday confirmed its first bird flu outbreak after 37,000 fowls died in six poultry farms in San Luis town, Pampanga. 
On Saturday, authorities began to cull an estimated 200,000 fowls in the affected area to prevent the spread of the Avian Influenza Type A Subtype H5, which hit San Luis.
Pampanga Gov. Lilia Pineda has declared a state of calamity in the province. Authorities also implemented a quarantine area within a 1-km radius in San Luis town, and a controlled 7-km radius area.
On Saturday, police set up checkpoints in the affected town. 
The Department of Health has assured the public that no bird-to-human transmission has been reported following the outbreak.
Officials have also clarified that eating cooked chicken meat or eggs would not lead to contracting the infection as transmission may only happen through direct contact with afflicted fowl. –with reports from Jasmin Romero, ABS-CBN News