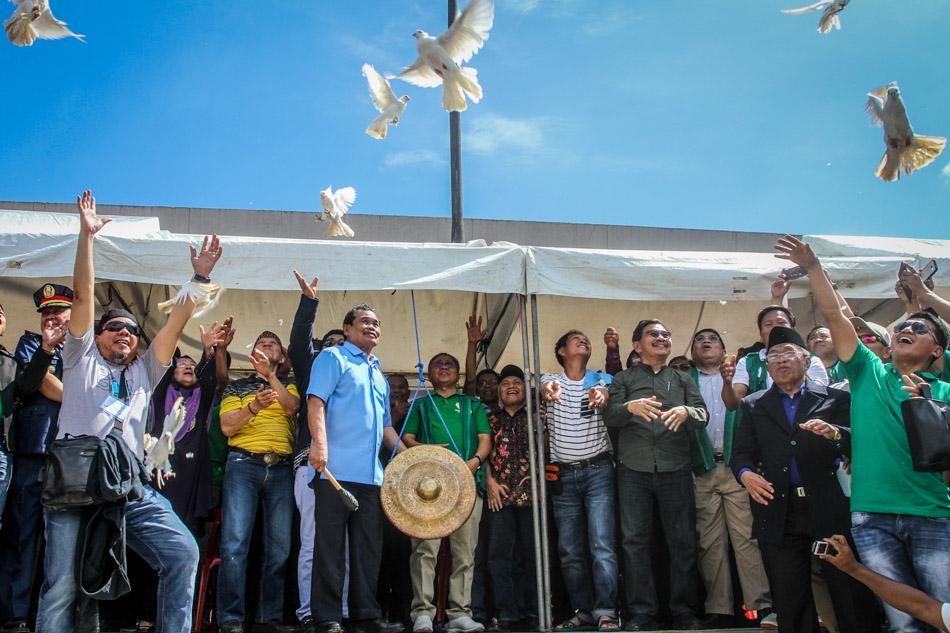 MANILA—Eight more North Cotabato villages were allowed to choose whether to join an expanded Bangsamoro autonomous region, the Philippine poll commission said Friday, provided that a new law creating it is approved in a plebiscite later this month.
The Commission on Elections (Comelec) granted the petition filed by these additional areas, bringing to 28 the total number of additional communities (barangay) that will participate in the Feb. 6 plebiscite.
An initial vote is set on Jan. 21 for the Bangsamoro Organic Law.
This will involve residents of the present Autonomous Region in Muslim Mindanao (ARMM), Isabela City in Basilan, and Cotabato City.
The Feb. 6 vote will cover 39 other barangays in North Cotabato, and Lanao del Norte, except for Iligan City.
Areas were allowed to apply for inclusion provided that they were contiguous to the core area of the new Bangsamoro region, which will take the place of the existing ARMM.
"Merong mga hindi na-include because of considerations (like) whether or not they are actually contiguous," Comelec spokesman James Jimenez told reporters.
"But in general, what we are looking is failure to meet the requirements."
Here's a list of the 28 additional barangays allowed to join the plebiscite:
Libungan Torreta, Pigcawayan
Upper Pangankalan, Pigcawayan
Datu Mantil, Pigcawayan
Rajahmuda, Pikit
Barungis, Pikit
Gli-Gli, Pikit
Nalapaan, Pikit
Panicupan, Pikit
Langogan, Carmen
Nunguan, Pikit
Manaulanan, Pikit
Bulol, Pikit
Pebpoloan, Carmen
Kibayao, Carmen
Kitulaan, Carmen
Tupig, Carmen
Pagangan, Aleosan
Bualan, Pikit
Nabundas, Pikit
Simsiman, Pigcawayan
Pamalian
Fort Pikit
Pedtad
Buluan
Simone
Tamped
Tumbras
Galidan