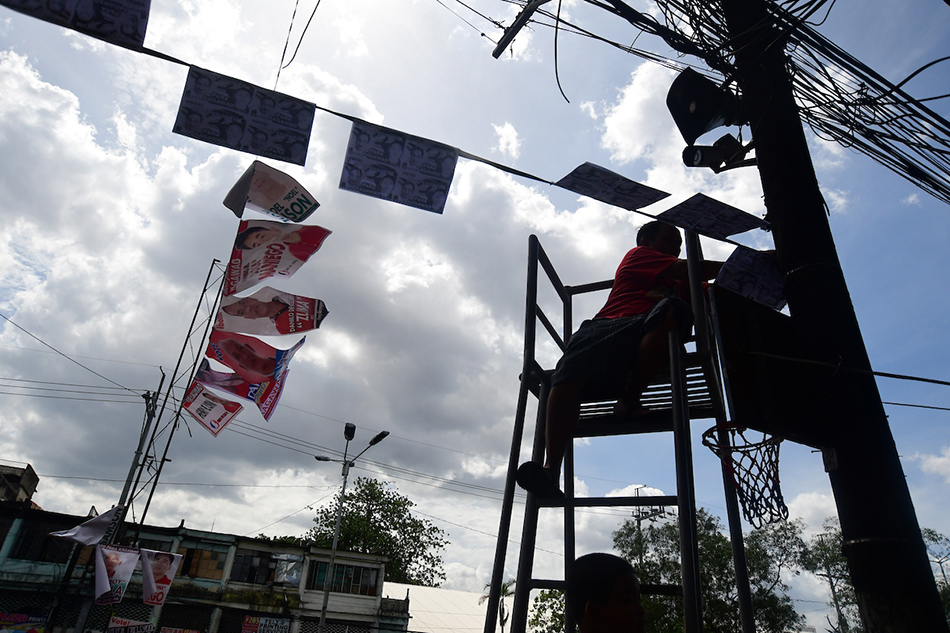 MANILA—The Commission on Elections (Comelec) has come up with an online system to collect reports of candidates violating campaign rules, such as those on oversized and misplaced posters, ahead of the May 13 midterm elections.
The poll body earlier gave national candidates 72 hours before the official start of their campaign period on Tuesday to take down illegal forms of election propaganda.
These include posters or tarpaulins that do not meet the specified sizes under the law, and those placed in government-owned public transport vehicles and government offices.
The commission may be informed of such violations via Twitter, Facebook, or Instagram, using the hashtag #SumbongSaCOMELEC.
On Twitter, the poll body said reports should include the date when the picture was take, location of the illegal campaign material, and indicate whether it was oversized or misplaced.
Reports may also be sent via email through [email protected]
SIGN LANGUAGE
In a resolution, the Comelec encouraged candidates and political parties to use "recyclable and environment-friendly materials" for their campaign.
They were also required to include sign language interpreters and closed captioning during broadcast of campaign propaganda on TV or the internet.
Candidates were also encouraged to provide printed materials in Braille.