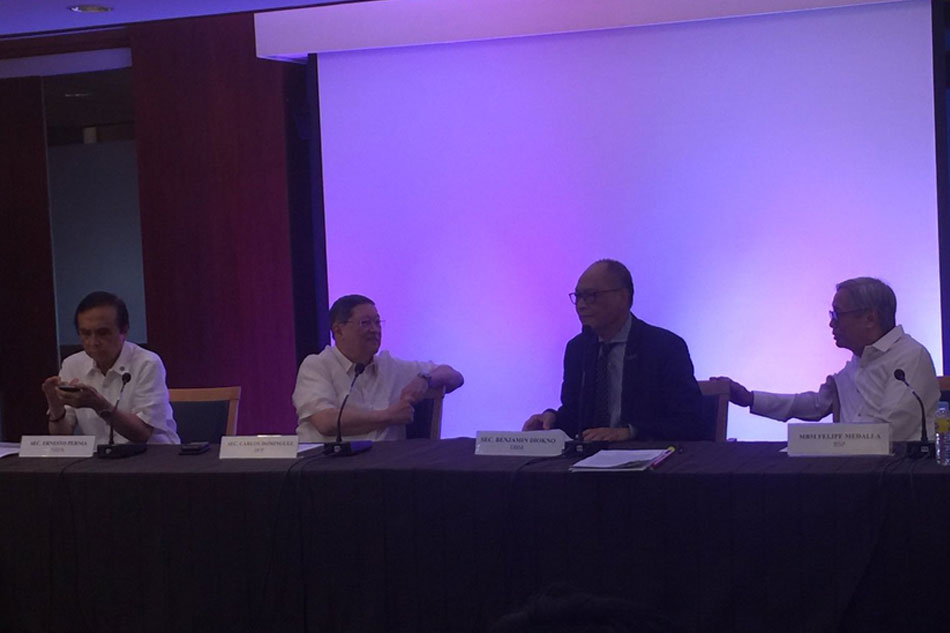 MANILA – The Development Budget Coordination Committee (DBCC) has created a task force to look into the expenditures that could be postponed or cut due to the potential reduction of revenues from the suspension of the second tranche of excise taxes on fuel.
The task force will review possible expenditures that could be "calibrated" such as the purchase of cars and the budget for unfilled positions, Budget Secretary Benjamin Diokno said during a DBCC press briefing.
"We have created a task force to identify items that, given the possible reduction in revenue. There will be seniority of expenditures," Diokno told reporters.
Sec Dominguez: DBCC has decided to create a Task Force to look at the items in the budget which can be postponed or cut. (Due to lost revenues from suspension of fuel excise tax) Sec Diokno: We are looking at car purchases and unfilled positions. @ABSCBNNews @ANCALERTS

— Warren de Guzman (@wddeguzman) October 16, 2018
Special Assistant to the President Bong Go on Sunday announced the suspension of the second tranche of fuel excise taxes.
The administration's economic managers have confirmed the statement, saying that the early suspension was made to "proactively anchor inflation expectations."
— with a report by Warren De Guzman