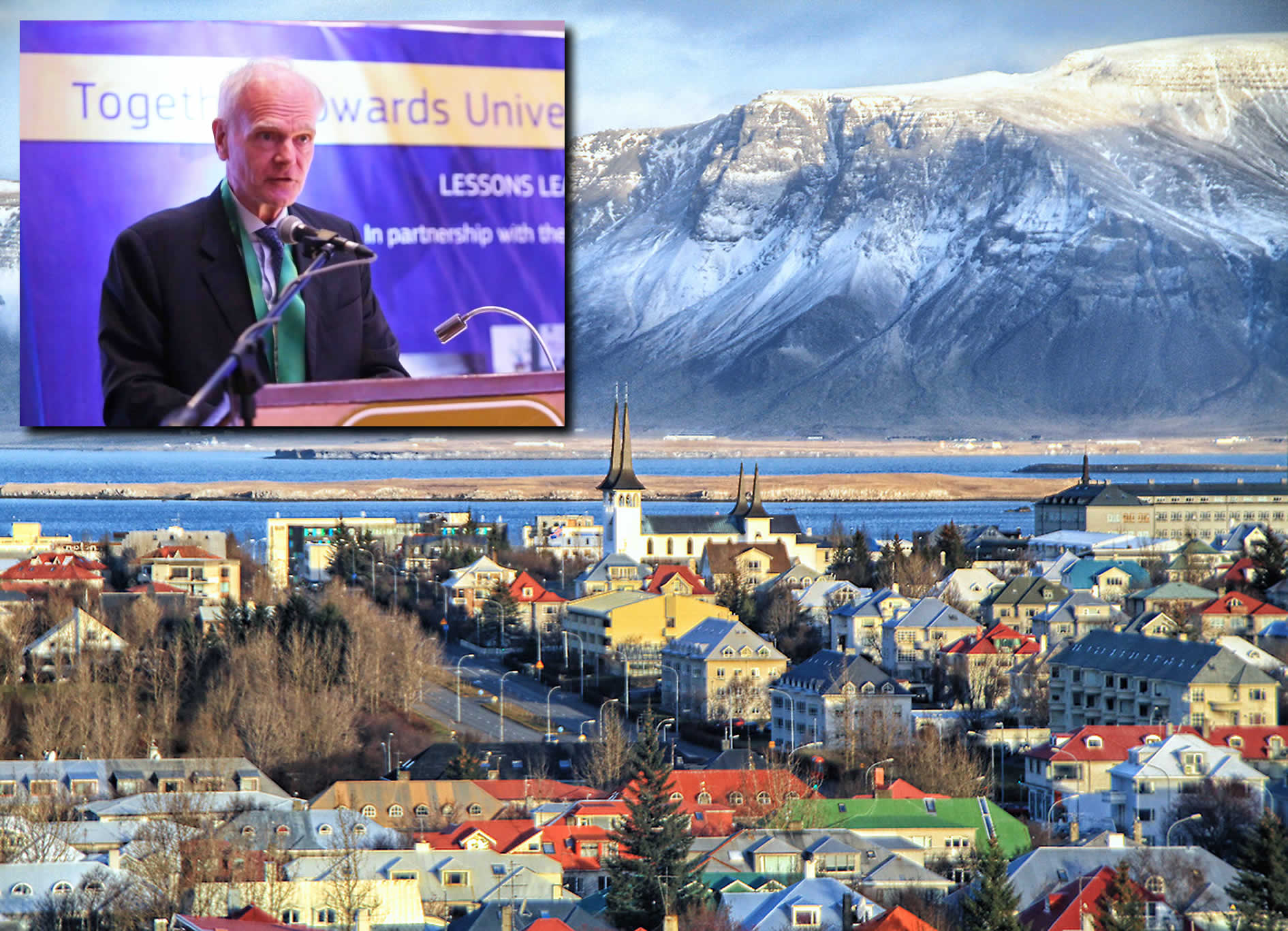 Reykjavik, Iceland, Photo: Getty Images, & Franz Jessen, Photo: philstar/Russell Palma

ne News-Cignal's "The Chiefs" TV show recently interviewed the outgoing European Union (EU) Ambassador to the Philippines Franz Jessen. The amiable ambassador sadly noted that some misinterpret EU actions calling out the Philippines on human rights as an attack on the country.
In a philstar.com article, Pia Lee-Brago notes that for Jessen, "raising [a] human rights issue before international institutions like the EU and the United Nations is not intended to besmirch the image of the Philippines and its leaders." Jessen is quoted as saying that "talk about human rights should not be seen as something that is attacking the Philippines. That has never been the intention."
Jessen downplayed the Philippine government's reaction as "a little bit of irritation" towards the EU when it voted for Iceland's resolution calling for an investigation into Duterte's deadly war on drugs.
As a diplomat, we can all appreciate the fact that Jessen is walking that fine line: upholding the EU's democratic principles while attempting to appease the Duterte administration. Unfortunately, for Jessen, it is almost impossible to square that circle.
And from the perspective of a muzzled Philippine press, for example, why would the ambassador even want to? The 18 countries that voted for the resolution did so for a reason.
Human rights belong to all people, and if one person or group is being denied those rights, everyone has an obligation to step in and ask for a thorough and impartial investigation. And that's precisely what the Icelandic resolution does. Published 8/16/2019