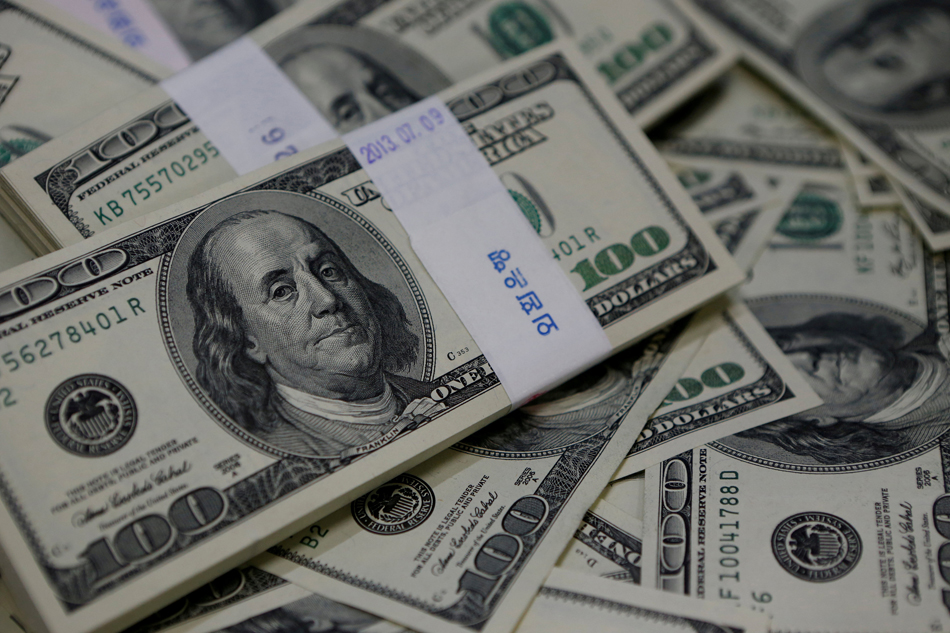 NEW YORK – The dollar fell across the board on Friday, as the latest comments by U.S. President Donald Trump complaining about the strength of the greenback and the rise in U.S. interest rates squashed a rally that took it to a one-year high the previous session.
The U.S. currency extended losses in afternoon trading after CNBC reported that Trump was worried the Federal Reserve will raise interest rates twice more this year.
The dollar index, a measure of its value against a basket of six major currencies, erased three days of gains. Against the yen, the dollar recorded its largest daily fall since February.
The latest report, which cited a White House official, followed Trump's criticism on Thursday of the Fed's interest rate policy and the strong dollar, saying that it could hurt the U.S. economy.
Trump earlier told CNBC that a strong dollar put the United States at a disadvantage and he was ready to place tariffs on $ 500 billion of imported goods from China
Analysts said the rise in the U.S. dollar this year was due in part to the president's growth-oriented policies, which have bolstered the Federal Reserve's case for raising rates.
The fiscal stimulus provided by tax reform is expected to lead to additional inflation and tighter labor markets, said Mazen Issa, senior FX strategist at TD Securities in New York.
"The Fed is responding to the inputs that have been provided," he said.
In afternoon trading, the dollar index was 0.77 percent weaker at 94.417, after hitting a one-year high of 95.62 in the previous session.