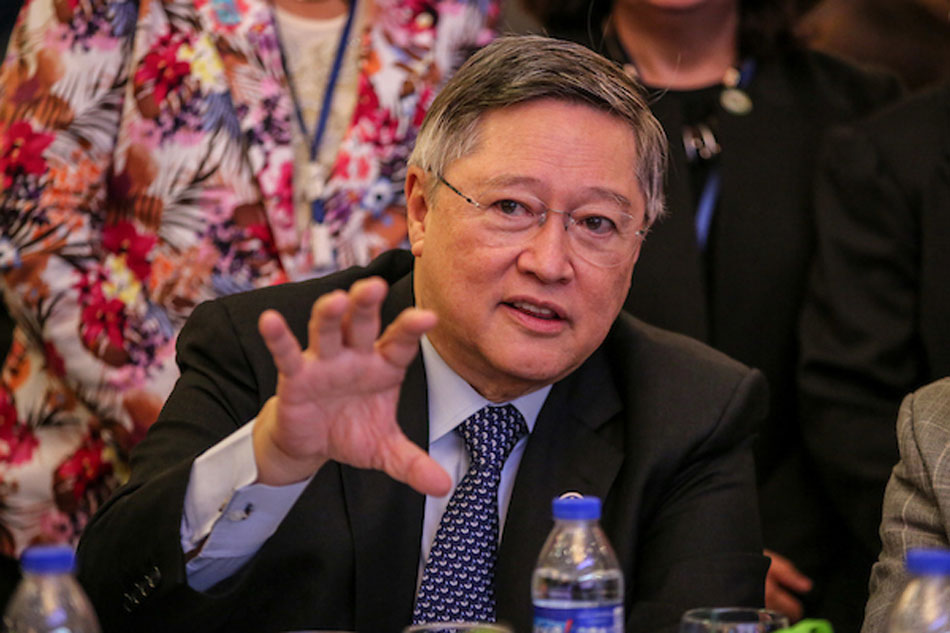 MANILA – Malacañang on Friday stressed that Finance Secretary Carlos Dominguez remains committed to the proposed shift to federalism despite his recent comments against it.
Dominguez on Wednesday told senators he "absolutely" would not approve of federalism as presented in the draft charter by the Malacañang-backed Consultative Committee, saying it did not address important issues about the economy and could not be subjected to financial analysis.
Presidential Spokesperson Harry Roque said Dominguez merely wants some questions answered about the draft charter and this can be threshed out eventually.
"Secretary Dominguez has been with the President for quite a while and he knows that federalism is among the advocacies of the President," Roque told dzRH.
"I believe Secretary Dominguez still favors federalism."
Aside from Dominguez, Socioeconomic Planning Secretary Ernesto Pernia and Budget Secretary Benjamin Diokno have also warned of the impact to the economy of a federalism shift.
In a forum on Wednesday, Diokno said the draft charter of the consultative committee "has so many issues," including national debt payment.
Pernia cautioned about the effects of a shift to federalism to the regions that are not prepared for the transition.
These pronouncements of President Duterte's economic managers have prompted Fr. Ranhilio Aquino, a member of the drafting committee, to question the commitment of the chief executive to federalism.
Aquino slammed what he called the administration's "double-talk" on federalism, suggesting his experts' group might have been "taken for a ride" in drafting a proposed constitution.
The priest said Dominguez's and Pernia's pronouncements could be meant to "pave the way" for the president to announce eventually that he had been "advised by my economists that federalism is as bad for our national health as smoking is to a person."
Aquino also called on Duterte to fire Dominguez and Pernia to show that he still favors federalism. Otherwise, the President should tell his Cabinet men to temper their statements.
Roque said the Palace welcomes Fr. Aquino's concerns and that it "acknowledge(s) his passion and hard work in contributing to the drafting of the federal charter."
"The President, as we all know, has long been an advocate of federalism and his policy has always been one of inclusive participation of various groups and sectors," Roque said in a statement.
"We view the differences of opinion on federalism as part of the continuing discourse, even among members of the President's official family, which the Chief Executive encourages to thresh out possible contentious issues."