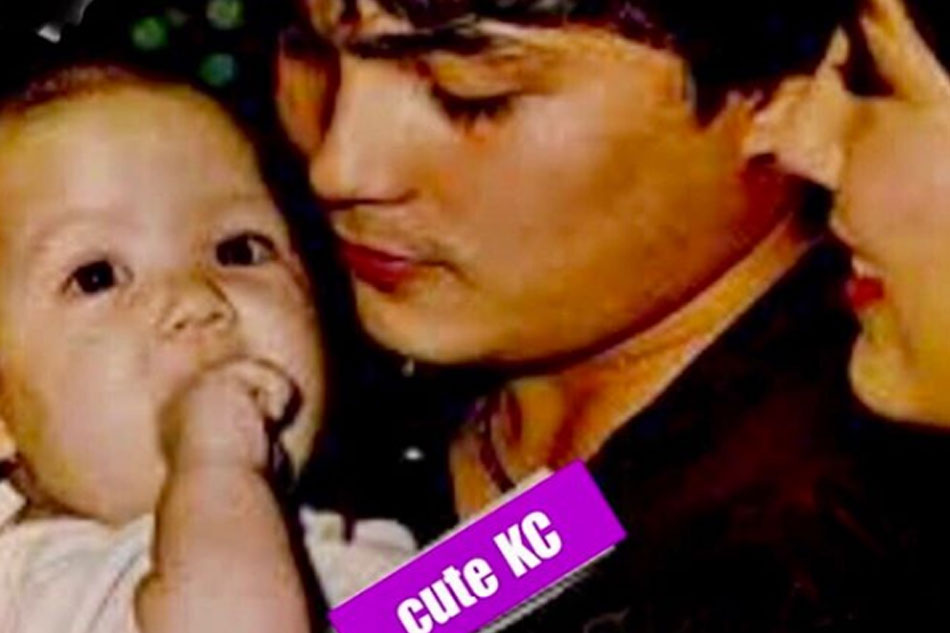 MANILA – KC Concepcion, the only daughter of screen veterans Sharon Cuneta and Gabby Concepcion, made public a message for her father following the onscreen reunion of her parents.
The 32-year-old actress left the comment on her father's Instagram selfie with Cuneta, taken during the shoot of the now-viral McDonald's commercial ad featuring the former couple.
"Don't ever leave again," Concepcion wrote.
In another post of her father showing a video of him with Cuneta, Concepcion noted a similarity between her parents, saying, "Papa always videoing priceless moments, like Mama."
Her comments caught the attention of Gabby's thousands of followers, with many expressing happiness for their family. Cuneta was also among those who saw her daughter's comments, prompting her to reply.
"That's true," Cuneta said, referring to her and Gabby frequently taking videos, "and you better thank us [because] you have so many photos of your lifetime because of us two! And your work."
"But your Papi was so having fun selfie-ing his selfies! Cutie like you mija! I diezvente you so much, Qwisteena," the veteran singer added, using a term that was formerly a code for "I love you" between her and Gabby.
Considered as one of the most popular "love teams" in the '80s, Concepcion and Cuneta's onscreen romance bled into real life, paving the way for their 1984 wedding. A year later, they welcomed their only child, KC.
The couple, however, eventually separated. Their marriage was annulled, and they have both re-married. Concepcion is currently with Genevieve Gonzales, his third wife, while Cuneta is married to Sen. Francis "Kiko" Pangilinan.
Since he returned to the Philippines in 2008 to resume his showbiz career — he was based in the US for a time — Concepcion has crossed paths with Cuneta numerous times, but they never managed to have a conversation. That is, until their McDonald's project.