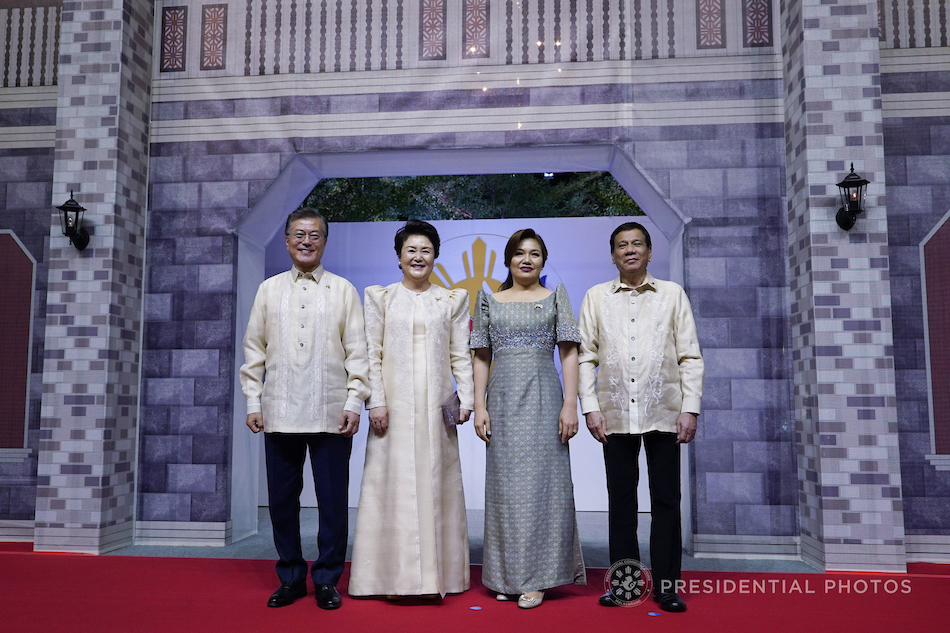 MANILA – President Rodrigo Duterte on Monday met South Korean President Moon Jae-in and urged South Korean businessmen to boost their investments in the Philippines.
During his bilateral meeting with Moon Jae-in on the sidelines of the ASEAN Summit, Duterte called on South Korea to further invest in manufacturing, automotive, food production, processing, agribusiness, electronics and energy.
He also said he was grateful to South Korea for importing Philippine products such as food, garments, chemicals and electronic parts.
Moon meanwhile said he hoped to further enhance Korea-ASEAN relations.
The South Korean President also noted there are about 1.5 million Korean tourists who visit the Philippines annually.
"Among ASEAN nations, we have the most mutual people-to-people exchanges with the Philippines," Moon added.
He also expressed hopes that more Filipinos will visit Korea when it hosts the PyeongChang Winter Olympic Games in February next year.