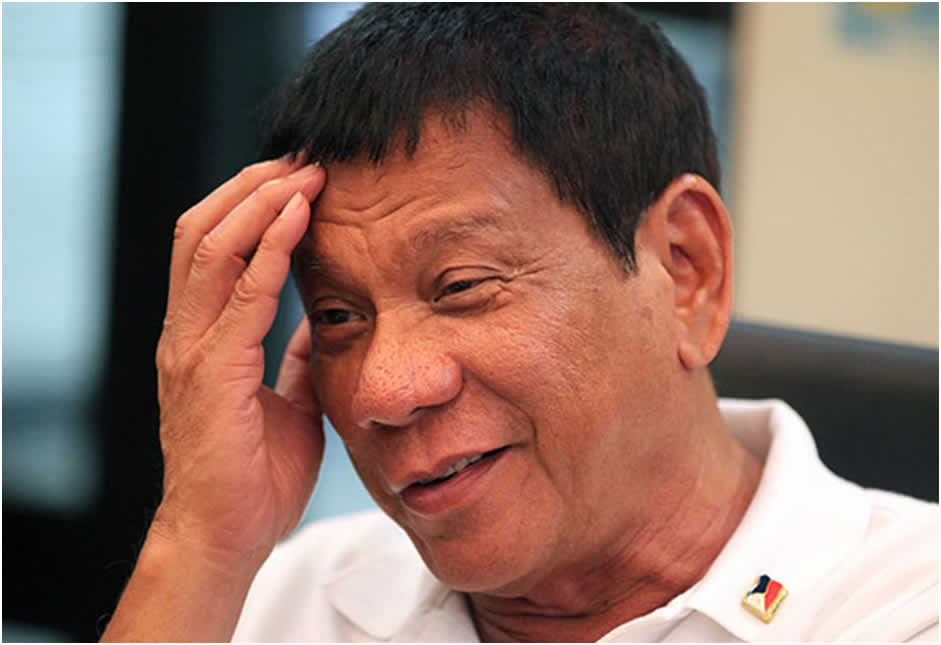 Philippine President Rodrigo Duterte. Photo: philstar.com

residential candidate Rodrigo Duterte's campaign promise during the 2016 election was that he would need just six months to eradicate the drug problem in the country. Then as president on September 2016 he admitted that he would need another six months to achieve that goal.
After missing that goal for a second time, in the wake of thousands of Filipinos extra-judicially killed, Duterte now admits that it would likely take longer than his six-year term of office to rid the country of illegal drugs. "Alam ko na nagkamali ako. Nagkamali talaga ako," Duterte stated last week in a speech at Malaca�ang, adding that even countries like the United States have failed to achieve what he is promising to.
In a New York Times op-ed article last February 7, 2017 titled: President Duterte Is Repeating My Mistakes, former Colombian President Cesar Gaviria wrote "…the war against them (illegal drugs) cannot be won by armed forces and law enforcement agencies alone. Throwing more soldiers and police at the drug users is not just a waste of money but also can actually make the problem worse. Locking up nonviolent offenders and drug users almost always backfires, instead strengthening organized crime. That is the message I would like to send to the world and, especially, to President Rodrigo Duterte of the Philippines. Trust me, I learned the hard way."
Duterte quickly responded the following day to Gaviria's article by calling him an "idiot" for trying to lecture him on a subject he was quite familiar with as the long-time mayor of Davao City. Well, here we are in mid-August and Duterte appears to have lost some of his hubris, admitting that it will take longer—way longer—than he first thought. One wonders whether Duterte is also preparing to argue for an extension to his 6-year term as president.
Duterte's excuse for missing his self-imposed six-month deadlines is partly because many government and law enforcement officials are also dealing in illegal drugs. But he should have known this when made his campaign promise … and if he didn't, why not? You don't undertake a program of such magnitude—that commits billions of pesos and significant military and law enforcement involvement, in addition to the thousands killed—without an adequate understanding of the problem.
But as we said before, Duterte appears to prefer "shooting from the hip", and go barreling away, guns blazing, believing what he wants to believe. For instance in an interview during the 2016 election campaign, Duterte stated that drugs permanently destroy the brain thus making it difficult for drug addicts to ever lead normal lives or otherwise rehabilitate themselves—which in part might explain why he has no problem having them eliminated via extra-judicial killings.
The president should heed the words of the famous American writer, Mark Twain—who should be near and dear to the hearts of Filipino nationalists as he was an outspoken critic of America's involvement in the Philippines at the turn of the last century. Twain noted that "what gets us into trouble is not what we don't know. It's what we know for sure that just ain't so." Published 8/21/2017