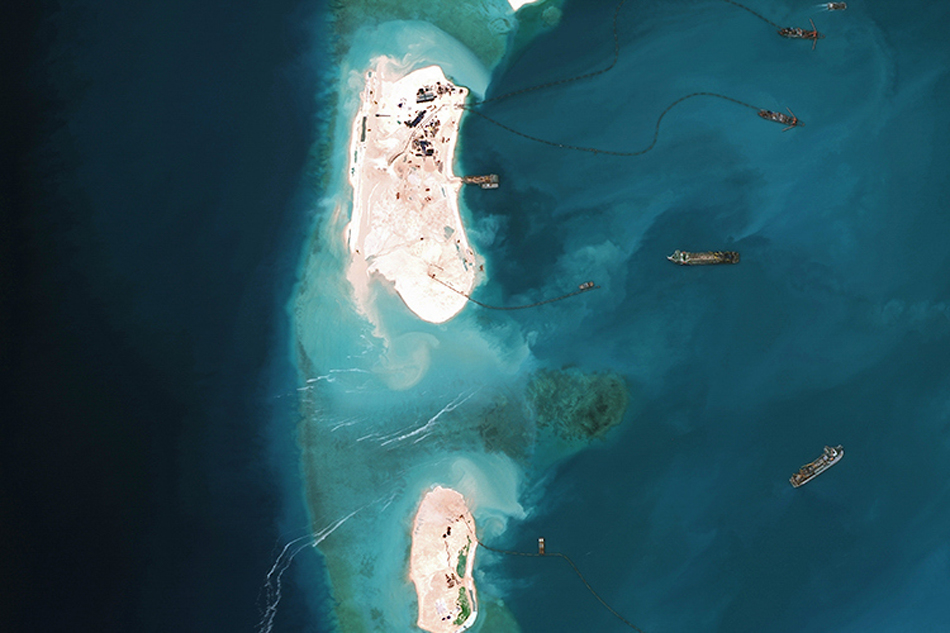 MANILA— President Rodrigo Duterte's policy in the West Philippine Sea (WPS) is simplistic, according to a political analyst, who dismissed the chief executive's excuse of being involved of a possible armed conflict against China if Manila asserts its rights in the strategic waterway.
"We are in a world today, which is governed by laws. Sabi nga ng iba, rule-based international system. Even ang bansang Tsina sumusunod dito, bakit hindi natin igiit ito?" said Dindo Manhit, retired associate professor of political science in De La Salle University.
"Bakit palaging sabihing conflict o giyera kaagad? Ang hinihingi ng taongbayan natin eh we assert our rights, protect our maritime rights at territorial integrity. Doon tayo nagkukulang siguro."
In his fourth State of the Nation Address (SONA), Duterte said the Philippine government would stand up its rights in the WPS in "due time."
"The West Philippine Sea is ours, no ifs and buts… We have to temper it with the times and the realities we face today," he said.
The WPS is the country's exclusive economic zone in the South China Sea, which China claims in near entirety.
"I am not ready or inclined to accept the occurrence of more destruction, more widows or more orphans, should war, even on a limited scale, break out," Duterte said.
Manhit praised the president's stunning remark about claiming ownership of the WPS, which the Philippines won in a United Nations-backed arbitral tribunal in 2016 that invalidated China's 9-dash line claim to the strategic sea route.
"If it's ours, when do we assert our rights? When do we assert and protect what is considered ours in the name of international law?" he said.
Manhit said the Philippines would not have to go to war if it will enforce the Hague ruling, just like how Vietnam and Indonesia are asserting their rights in the strategic waters.
"Wala namang giyera nangyayari kasi pinaninindigan mo lang kung anong sa'yo," he said.
Nearly 90 percent of Filipinos believe the government should assert its claims in the West Philippine Sea and arrest Chinese fishermen destroying marine life in the area, based on June 22 to 26 Social Weather Stations poll.