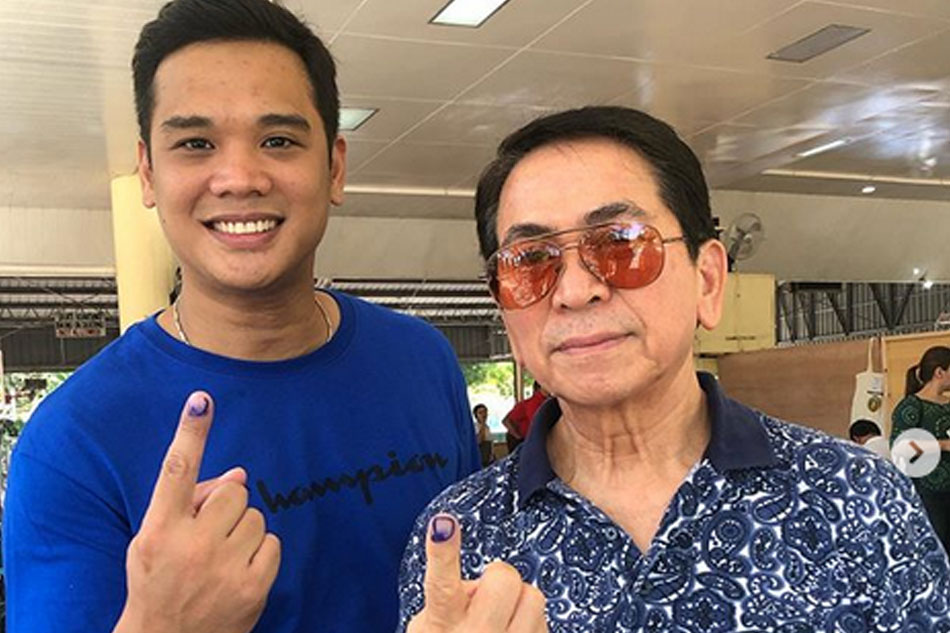 MANILA — Former actor Jeremy Marquez trailed by a large margin in the race for vice mayor of Parañaque — a position once held by his father, screen veteran Joey Marquez — going by partial and unofficial results transmitted on Tuesday.
Jeremy failed to unseat incumbent Vice Mayor Rico Golez, who had 141,433 votes as of the 5:53 p.m. transmission of election returns. The showbiz scion, meanwhile, had 71,229.
Jeremy's running mate, Jun Bernabe, similarly placed a distant second to reelectionist Edwin Olivarez in the mayoral race.
Formerly the barangay captain of Barangay BF, Jeremy appears to follow the footsteps of his father.
The older Marquez, like Jeremy, was active in showbiz when he sought a government seat. For a time, he was vice mayor and then mayor of Parañaque, before returning to his roots.