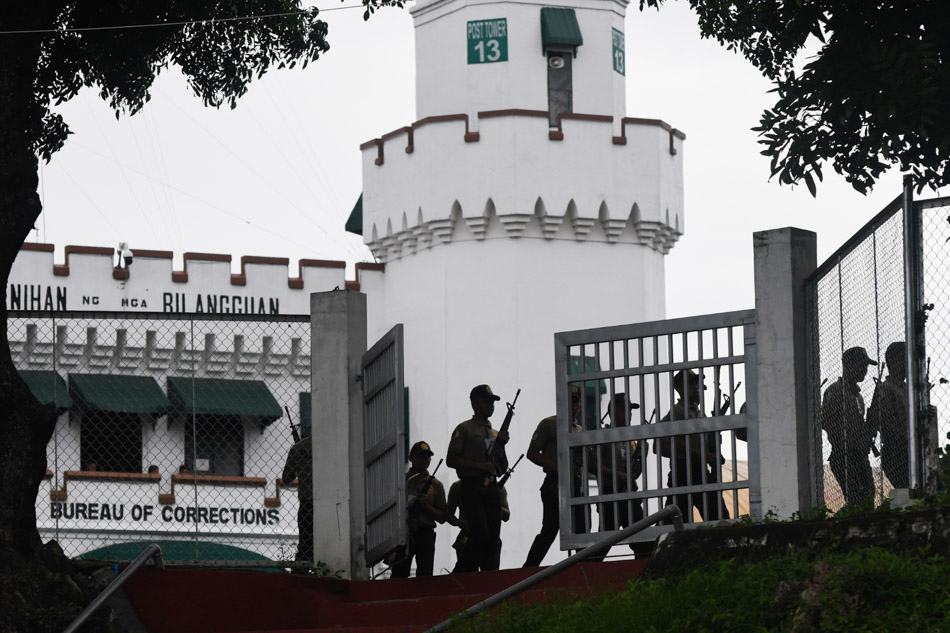 MANILA – Frustration is running high among government officials as high-profile inmates reportedly managed to continue with their illegal drug operations at the New Bilibid Prison despite repeated crackdowns at the state penitentiary.
The Senate on Thursday will conduct its fifth hearing into the alleged selling by Bureau of Corrections officials to inmates of good conduct credits, which they can use as a ticket to early freedom.
But the Senate inquiry has resulted in the discovery of more alleged anomalies at the Muntinlupa prison, where some of the country's most notorious convicts are imprisoned.
Reports revealed that convicted drug lords were paying large sums just to have access to cellphones, a revelation that had an anti-crime crusader worried as he noted that a significant amount of drug transactions in the country were being controlled from the state prison.
President Rodrigo Duterte, who won on a platform of eradicating the illegal drug trade in the country, was "exasperated" by reports of BuCor officials being in cahoots with inmates, according to his long-time aide, Sen. Christopher Lawrence "Bong" Go.
"Naghahanap siya ng mga mamumuno ng BuCor. Maaaring naghahanap siya ng militar, pulis o retired. Ako naman po nire-recommend ko, gusto niyo malaman kung sino ang gusto ko i-recommend sa loob ng BuCor? Killer," Go said.
Senators also exposed that the Bilibid hospital had also become the go-to place of inmates who want to do drug transactions.
Reports of anomalies at the Bilibid are not new.
In 2014, then justice secretary Leila de Lima led a raid at the Bilibid and discovered how high-profile convicts were "living like kings" in air-conditioned villas, some equipped with hot tubs and stropper poles.
Elite police units were then deployed to the Bilibid to ensure that no more illegal activities would flourish there.
But problems inside the Bilibid seemed to have persisted even under the leadership of the tough-talking Duterte.
Up to 5 new witnesses were set to appear during Thursday's Senate hearing to further expose the alleged corruption at the BuCor.