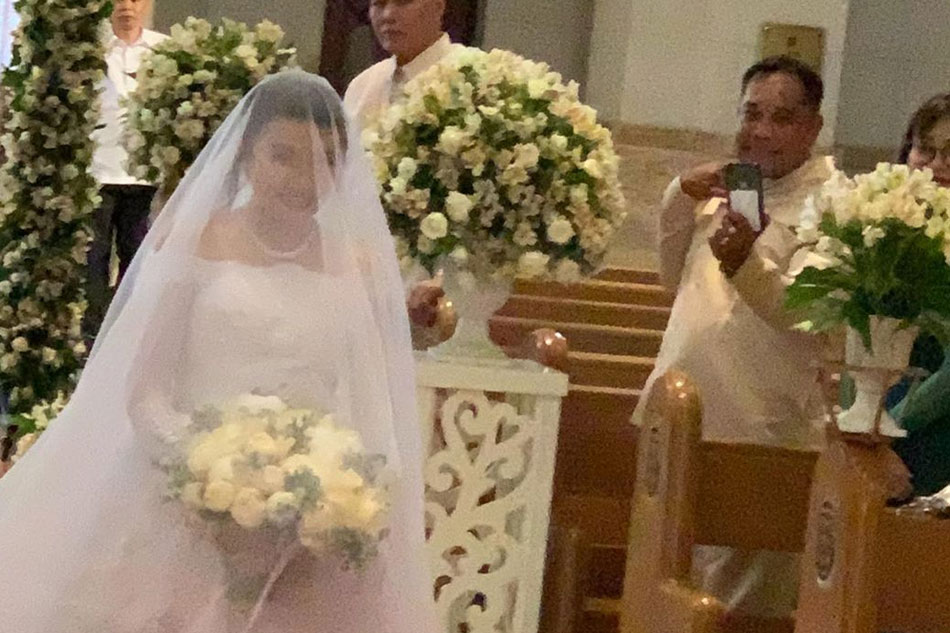 MANILA – Singer Gerphil Flores, who wowed Asia with her runner-up finish in the 2015 regional "Got Talent" TV competition, tied the knot with her long-time boyfriend Brad Libanan in a ceremony on Sunday.
Flores and Libanan got married in a ceremony at the Manila Cathedral, followed by a reception at Conrad Manila.
Among the celebrities at the wedding were Audie Gemora and Giselle Sanchez.
Throughout their decade together, Libanan has seen several milestones of Flores.
Prior to her "Asia's Got Talent" stint and touring with starmaker and composer David Foster, Flores was among the finalists in the 2010 edition of "Pilipinas Got Talent."