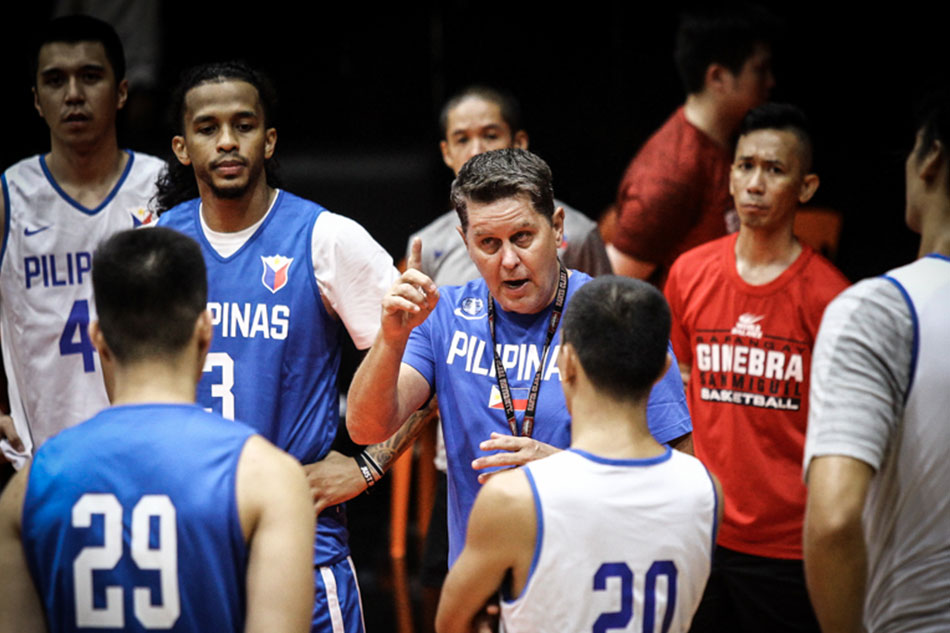 MANILA, Philippines – Gilas Pilipinas head coach Tim Cone cancelled the national team's practice on Monday night, admitting that they are unlikely to get much done in one practice given the circumstances.
It marks the first time since he took over as head coach that Cone had cancelled a training session, and the development comes with just two weeks left before the team competes in the 30th Southeast Asian Games.
"It's always a concern, one less (practice)," Cone said on Sunday night, after Ginebra absorbed a 98-96 loss to NorthPort in the 2019 PBA Governors' Cup.
"But… their focus is somewhere else, their energy is being reserved for something else," he pointed out. "That's why I'd like to get this thing, the quarterfinals, done, and then we can really focus in on the SEA Games."
Once the PBA quarterfinals are done, the members of the Gilas pool will be released to the national team and they can hold daily practices at last.
According to Cone, their daily practices will start on November 28.
"I don't wanna just practice, just for the purpose of showing up and saying we practiced. I mean, if we're gonna practice, we're gonna practice with a purpose," said Cone.
Cone is confident that once they start daily practices, the team can build on the foundations they put in their first four training sessions, and in the two tune-up games they had against Alab Pilipinas.
"I trust the guys, I trust our players that when the time comes, they'll be ready," he said. "They got a feel for our offense, and we just gotta create better habits for our defense."
"An hour and a half of practice, and then a week and a half off won't do that for us," he added.
For more sports coverage, visit the ABS-CBN Sports website.