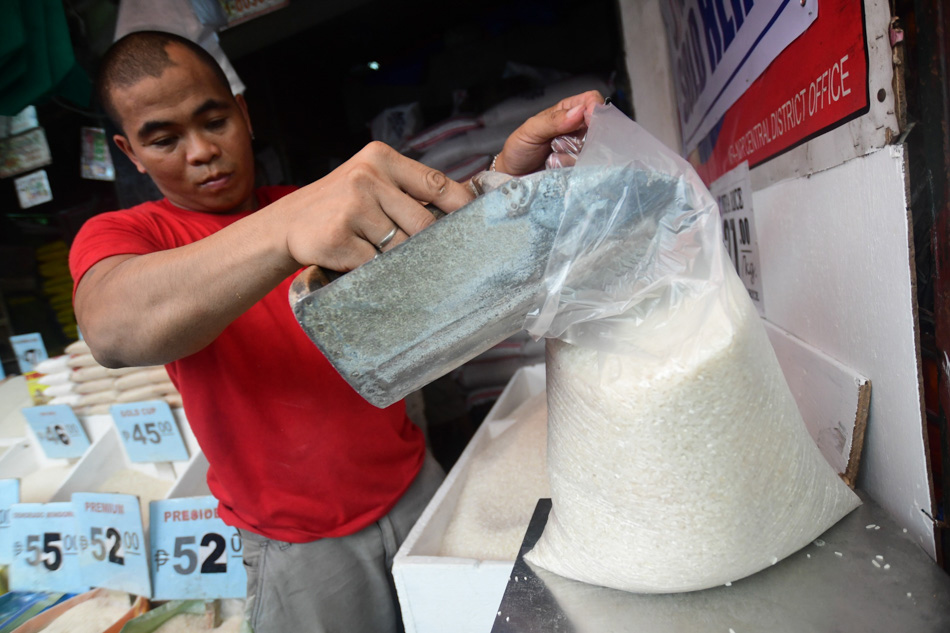 MANILA – The Department of Trade and Industry said Sunday it was coordinating with other government agencies to require retailers to sell cheaper rice to help consumer cope with rising prices.
Many retailers are selling "fancy and premium" rice instead of the cheaper "regular and well-milled" variety, one of the reasons prices of the staple went up, Trade Secretary Ramon Lopez said.
President Rodrigo Duterte is expected to sign soon an inflation-taming executive order as economic managers work to stabilize prices, he said.
Retailers who refuse to sell cheaper rice may lose their business permits, he said.
"Pag hindi po sumunod ay pwede pong bawian ng lisensya (If they don't follow this, we can take away their license)," Lopez told DZMM.
Premium rice varieties sell for P50 and up per kilo, while regular and well-milled rice are priced at P38 to P40 per kilo, he said.
The DTI is coordinating with the National Food Authority and supermarket owners to make NFA rice available in supermarkets, Lopez said.
The DTI also asked the Department of Interior and Local Government to task local governments' price coordinating councils to require retailers in markets to sell regular and well milled rice.