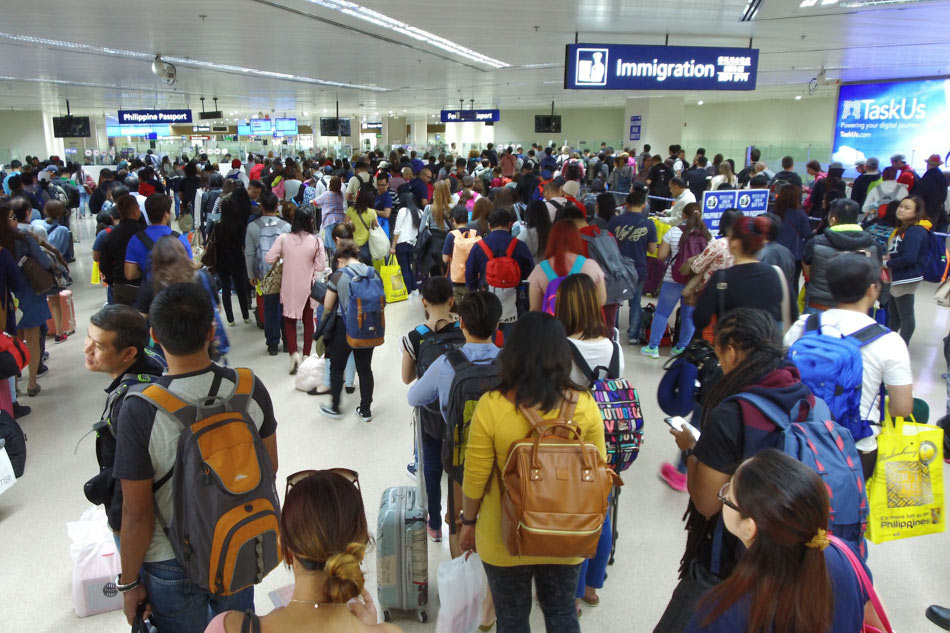 MANILA – The Bureau of Immigration (BI) has reshuffled its officials in 3 key Philippine airports as a measure to prevent corruption that thrives in workplace "fraternization," the agency said in a statement.
Twelve senior officers from the Ninoy Aquino International Airport, Mactan and Iloilo airports who have been in their posts for more than 2 years were affected by the reorganization, Immigration Commissioner Jaime Morente said in a statement Wednesday.
The officials were part of the bureau's Travel Control and Enforcement Unit (TCEU), which is in charge of passenger inspections in different international ports, he said.
"It is time to give others a chance to assume the responsibility of overseeing our operations at the airports," he said.
The shakeup was done to "prevent fraternization in the workplace, which has been pinpointed as one of the major sources of corruption in government," said BI Port Operations Division Chief Grifton Medina.
Other airport officials are expected to be transferred "in the coming days," Morente said.
"We have to shake up the system to prevent stagnation," he said.
The BI announcement came just days after President Rodrigo Duterte went on a surprise inspection at the Ninoy Aquino International Airport Terminal 2 following flight disruptions.
Duterte spoke with airport officials early Monday morning after he arrived at the NAIA 2 for a surprise inspection following a string of flight delays.
The President also apologized to affected passengers over the flight disruptions caused by bad weather, and vowed for a remedy within a month.