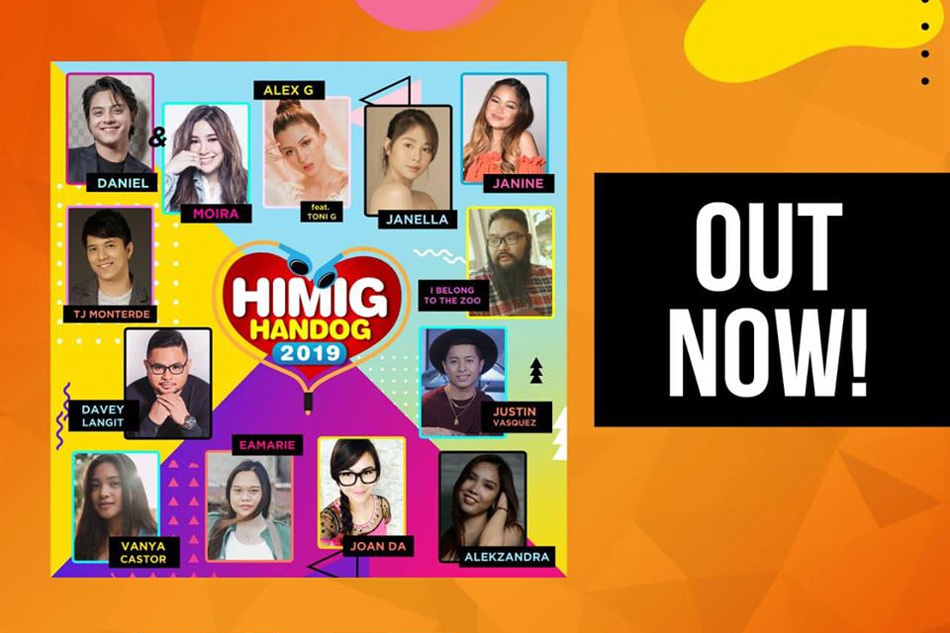 MANILA — Himig Handog, the country's premiere songwriting competition, has released the final 12 entries, as interpreted by some of the biggest names in showbiz and OPM.
The dozen love songs, chosen from some 4,000 submissions from Filipinos across the country and abroad, span different genres, from pop to jazz, and communicate a range of emotions related to love, from longing to hope.
Each song will have a music video leading up to the finals night, where the winning entry will be named. Details of the ceremony have yet to be announced.
Here are the lyric videos of the entries:
Sa'yong Mundo
Composed by Noah Zuniga
Interpreted by Janine Berdin
Nung Tayo Pa
Composed by Rex Torremoro & Elmar Jan Bolaño
Interpreted by Janella Salvador
Simula ng Dulo
Composed by Davey Langit & Therese Marie Villarte
Interpreted by Davey Langit
Alaala
Composed by Alekzandra Nicolle Quitalig
Interpreted by Alekzandra
Ikaw at Linggo
Composed by Eamarie Gilayo
Interpreted by Eamarie
Please Lang
Composed by Michael Angelo Aplacador
Interpreted by Alex Gonzaga feat. Toni Gonzaga
Paano Ba
Composed by Richanne Charms Jacinto
Interpreted by Vanya Castor
Mabagal
Composed by Dan Martel Simon Tañedo
Interpreted by Daniel Padilla & Moira Dela Torre
Ingat
Composed by Ferdinand Aragon
Interpreted by I Belong to the Zoo
Sasabihin Ko
Composed by LJ Manzano & Joan Da
Interpreted by Joan Da
Isa Pang Ikaw
Composed by Joseph Ponce
Interpreted by Justin Vasquez
Panandalian
Composed by Jerome Arcangel & Cee Jay Del Rosario
Interpreted by TJ Monterde