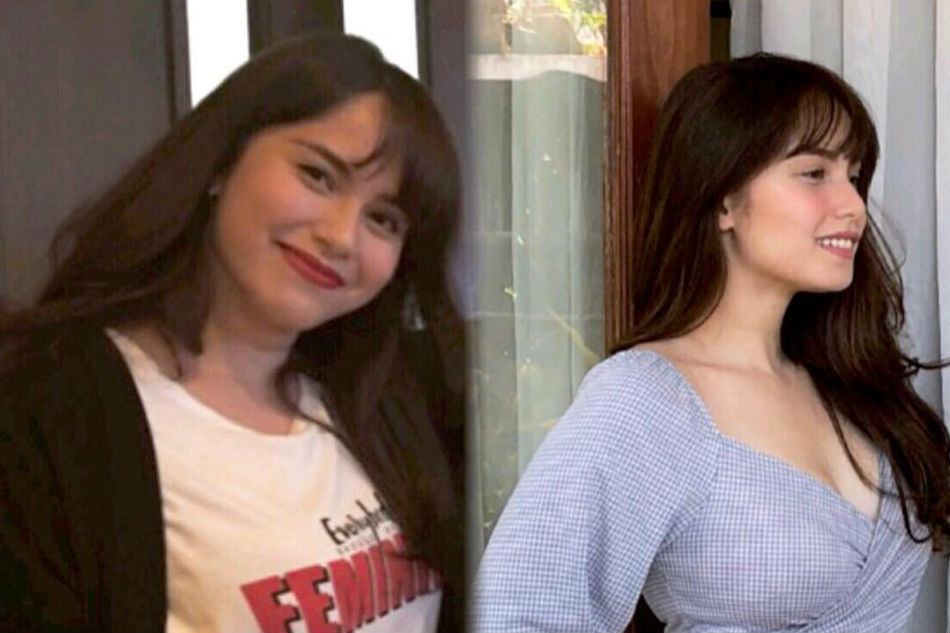 MANILA – Jessy Mendiola revealed on Monday that she suffered from depression after constantly receiving negative comments about her body.
Sharing her "before and after" photos on Instagram, the actress said she reached the point of turning down roles as she lost her confidence because of body shaming.
"I've always thought of myself as really strong and fit, yes, even on the picture on the left. I worked out regularly (weights and all), ate what I felt was good for me, and you know what? It felt good. I was happy," she began. "When I won FHM's sexiest woman in 2016, I thought… Finally, people appreciate my efforts and my body. But I was wrong."
"I was bullied, body shamed, with bashers calling me names like 'pata,' 'taba,' etc., while others said I didn't deserve to win the title because I'm way bigger than the other girls who they thought should've won," she added.
Recalling her ordeal, Mendiola said: "I felt really down and started losing my confidence. I loved myself then (big thighs, belly rolls, and round face), but when people started pointing out my flaws, I started hating myself, at times even thinking I was a bad person for having 'thunder thighs.' I stopped working out, I got depressed, binge ate my feelings off, and started gaining more weight than I should."
"I didn't even want to be seen on TV anymore. I started turning down roles and it affected my work. Then I realized, why should I feel so bad about myself when I loved myself even before I was called 'sexiest?' I thought of myself as sexy, strong, and beautiful in my own way."
After her realization, Mendiola said she began "building myself up again" and lost 15 pounds without "punishing myself for eating chocolates or that blueberry muffin."
"I still see myself as the 'pata girl' and it's okay, it is just a matter of perspective," she stressed. "When I decided to shift perspective, everything started falling into place. I may not be the sexiest for others, but I am sexy and beautiful for myself, that alone is enough. Shoutout to every 'pata girl' out there, just keep going. Love yourself, love your body, and it will love you back. Trust me."
Mendiola's post was flooded with comments, with netizens saying that the actress inspired them.
"This made me feel good, thank you," a fan wrote.
"Your confidence and self-love inspires a lot of people," another added.