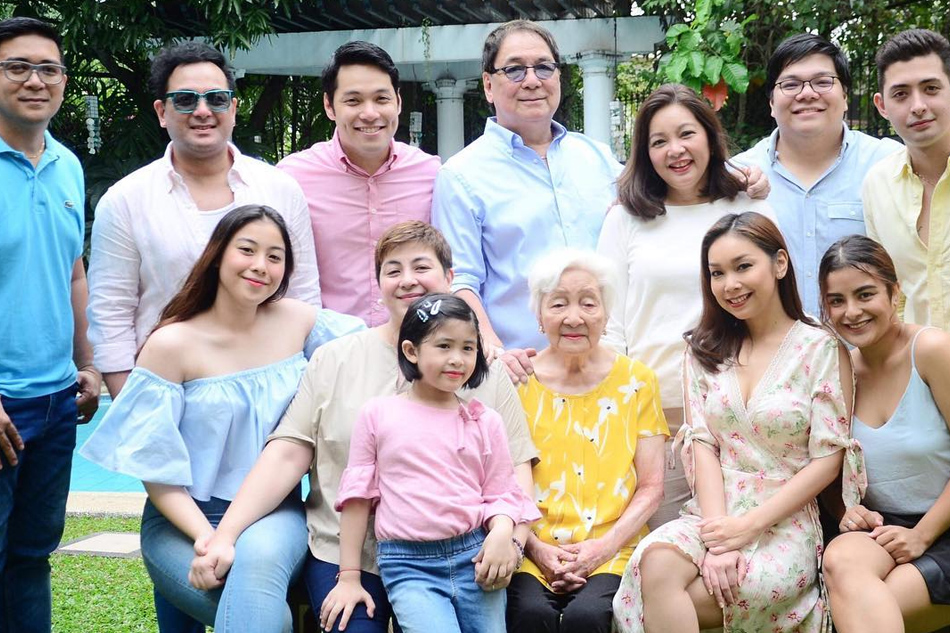 MANILA – Emma Manahan Ramos, the mother of comedian Joey de Leon, passed away last Sunday, February 10.
She was 93.
De Leon confirmed the news in an Instagram post on Monday, saying his Mama Emma is "together again" with his Papa Pepe.
"Wala nang maka-quorum sa mahjong ang ermats ko kaya nag-last jai-alai na kagabi! Love you, Ma! Together again sila ni Papa Pepe! Play, este, pray for us!" he said in his post, which showed a photo of a mahjong set.
De Leon's children also took to social media to mourn the loss of their Mama Emma.
His eldest son, Keempee, said: "Lord, please bless and welcome Mama Emma in your holy kingdom."
Brothers Jako and Jio also paid tribute to their grandmother in their respective Instagram posts.
"I'm thankful for you, Mama, for everything you've done and everything you've passed on. Have fun playing all the mahjong you want now," Jio said.
Jako, for his part, said: "You reminded me that it is important for us to be good to each other and to take care of one another, that we have to learn how to give and take, and then most importantly, we all have to be grateful in this life."
According to a report from the entertainment website Pep, Mama Emma's wake is at the Faith Chapel of Arlington Memorial Chapels in Quezon City.