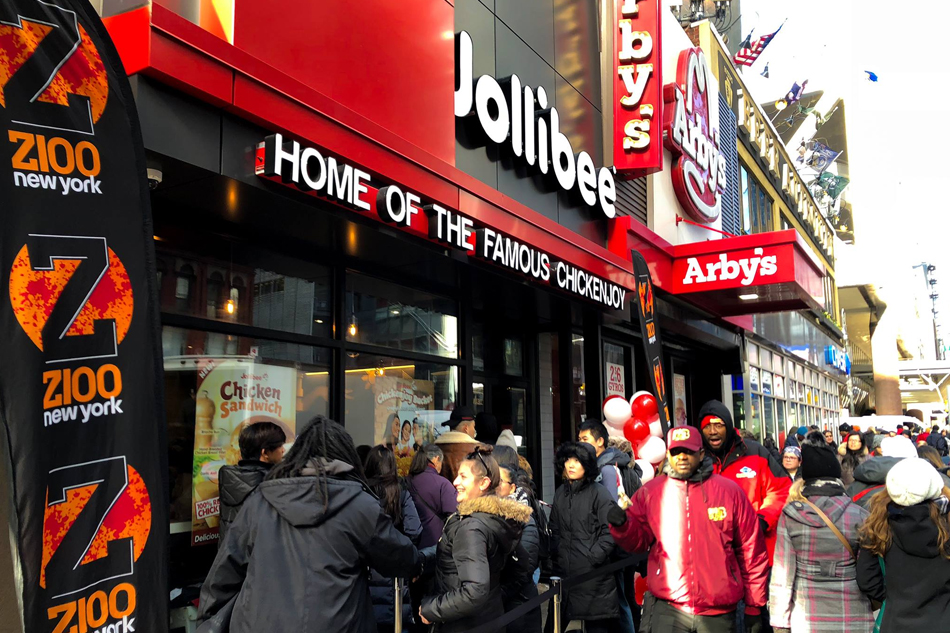 MANILA – Jollibee Foods Corp said Monday it planned to expand its stores in the US to 150 in 5 years and add 100 branches in Canada.
The country's largest fast food operator confirmed the expansions plans in a disclosure to the stock exchange. It was first reported on Bloomberg markets.
Jollibee aims to be among the world's top 5 quick service restaurant operators, according to the disclosure.
Jollibee had said it opened 192 stores in the first half of 2018, spending P8.3 billion in capital expenditures and acquisitions.
It also raised its stake in US burger chain Smashburger to 85 percent and announced plans for a Mexican food venture.
In October Filipinos lined up for Jollibee's first store in London, some of whom came from other parts of Europe. The company opened its first store in the continent, located in Milan, Italy, last May.
Jollibee marked its 1,000th store milestone in the Philippines in July 2017. It also has stores in Vietnam, Hong Kong, Saudi Arabia, Qatar and Brunei.
Last May, Jollibee said it would invest 45 million Singapore dollars (P1.74 billion) in a private equity fund that is set to acquire the master franchise of Tim Ho Wan in the Asia Pacific.
The Filipino company is also eyeing British sandwich chain Pret A Manger, Reuters reported in late 2017.