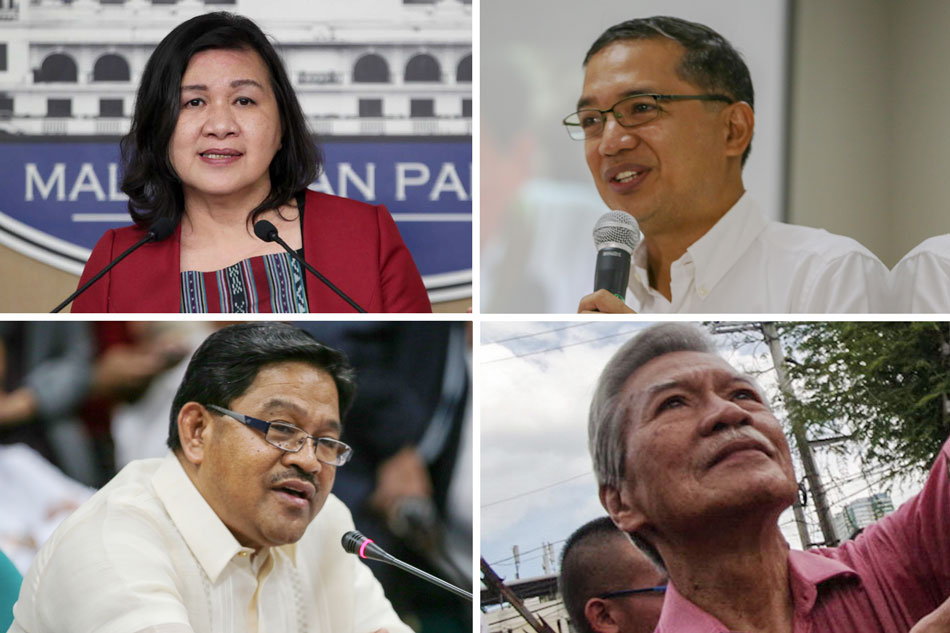 MANILA – The camp of an anti-poverty official and 3 former representatives of party-list group Bayan Muna questioned Tuesday why a court ordered their arrest in connection with a double murder charge that it assailed about a decade ago.
A Nueva Ecija court issued arrest warrants against former congressmen Satur Ocampo, Teddy Casiño, Rafael Mariano, as well as National Anti-Poverty Commission convenor Liza Maza, who were accused in 2006 of killing political rivals.

The same court, however, said in 2008 that the case had no probable cause due to "irregularities in the preliminary investigation" and the failure of witnesses to appear before a fiscal to back their claims, said the leftist leaders' lawyer, Rachel Pastores.
The court has not explained why it changed its stance and issued the arrest warrant, she said.
"Wala naman pong nabago doon sa mga evidence submitted before the court, iyun pa rin po. Anong magiging basis para magbago iyung order or decision ng court? Iyun po ang gusto namin maliwanagan din," Pastores told radio DZMM.
(Nothing changed with the evidence submitted before the court, it's still the same. What would be the basis to change the order or decision of the court. That's what we want to clarify.)
Separate rebellion and disqualification cases based on the witnesses' statements have been dismissed, she said.
Lawyer Neri Colmenares, himself a former representative of Bayan Muna representative, had claimed that the case was filed to discourage dissent during the time of then-President and now House Speaker Gloria Macapagal-Arroyo.
The leftist leaders have filed a motion for reconsideration seeking to dismiss the case and the warrant of arrest against them, said Pastores.
She also slammed the Philippine National Police's plea for her clients to surrender to authorities.
"Iyung panawagan po na sila ay sumuko, ito po ay mali at hindi makatarungan. Unang-una, pinapasuko nila ay mga inosenteng tao," she said.
(The call for them to surrender is wrong and unfair. They are asking innocent people to turn themselves in.)