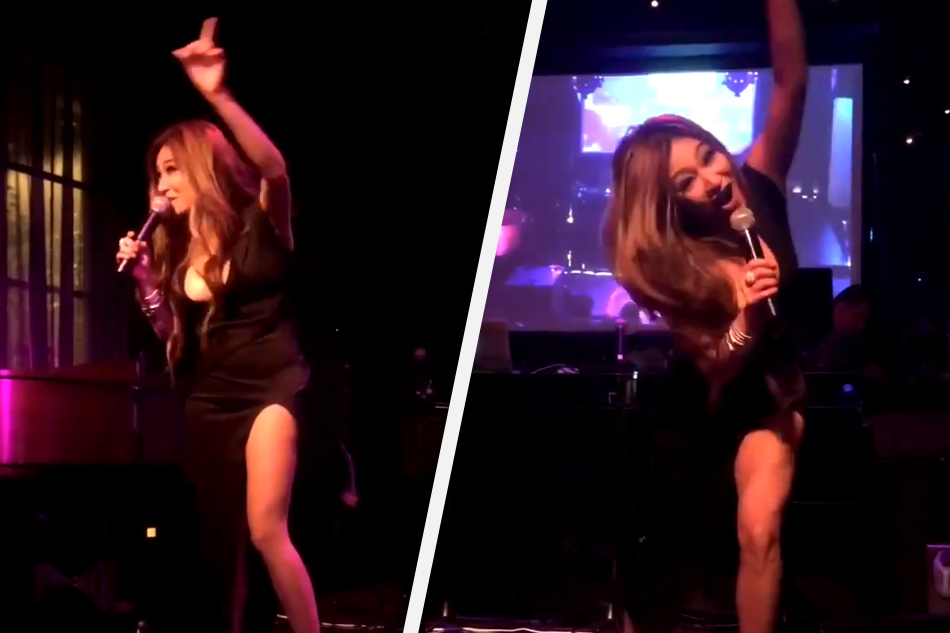 After her viral Waze voiceover "audition," Rufa Mae Quinto is at it again, this time with an energetic rendition of "Let It Go" from the animated hit "Frozen."" :
Quinto, known for her "dumb" bombshell persona as a comedienne, tweaked the lyrics of the Disney song to include her signature line, "Go, go, go!"
The performance, where she also gave double meaning to some lines through her gestures, had the audience laughing, as seen in the viral tweet from user @gavwiel.
As of writing, the video already had over 6,000 retweets, and some 25,000 likes on the micro-blogging site.
since I saw you liked this video @IamEthylGabison we need a colab immediately

— gabé (@gavwiel) October 9, 2018
It's unclear when or where Quinto performed "Let It Go"— which rose to popularity in 2013 — although the tweet was only published on Tuesday.
Last week, the "Bagyong Bheverlynn" star similarly made a splash online, with another viral video of her acceptance speech for an award given to "Home Sweetie Home," the ABS-CBN sitcom where she is a cast member.
That video, taken during the Alta Media Icon Awards at the University of Perpetual Help, saw Quinto drawing loud cheers as she thanked "myself" and gave a witty word play on the school's name.