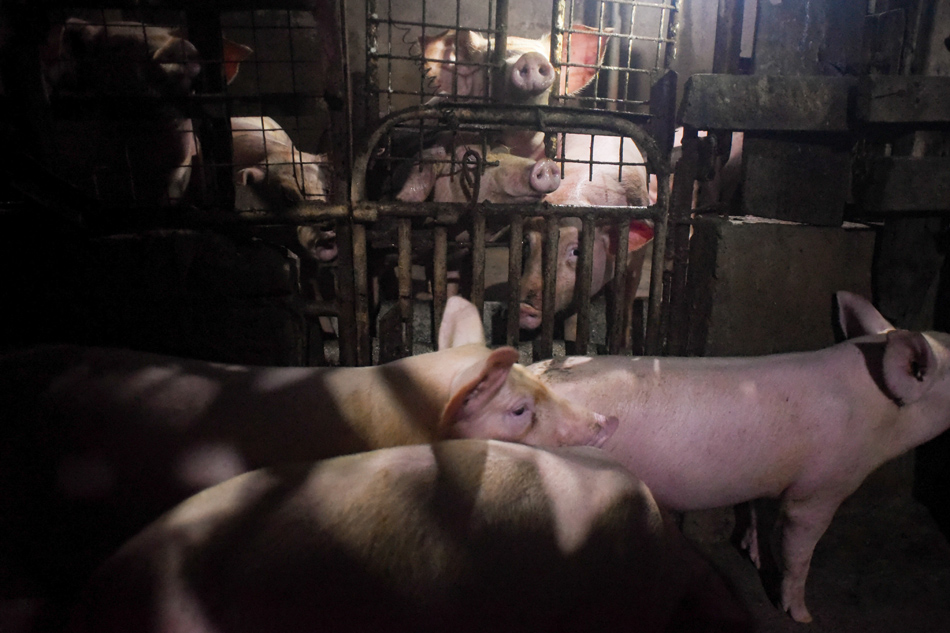 MANILA – A "limited" number of African swine fever cases was confirmed in more areas, agriculture officials said Friday.
At least 2 barangays in Dasmariñas City, Cavite and one barangay in Palayan City, Nueva Ecija have confirmed cases of the disease, Agriculture assistant secretary and spokesperson Noel Reyes told ANC.
"We don't know the estimate but we are confirming it …We're cooperating, we're joining hands with local government units there," Reyes said.
Affected areas are "limited only," Agriculture secretary William Dar told reporters earlier.
AT THE SIDELINES OF PH-INDIA TRADE CONSULTATIONS
PH Agriculture Secretary William Dar says they're ramping up surveillance of pork products sold online amid Swine Flu concerns pic.twitter.com/PzDqvTl2xt

— Bruce T. Rodriguez (@BruceTRodriguez) October 18, 2019
The 1-7-10 protocol, or culling of all hogs within the 1-kilometer radius of the affected areas, will be implemented, Reyes said. Affected backyard hog raisers are entitled to cash assistance of P5,000 per culled pig, he said.
The spread of the disease can be due to swill feed from hotels and restaurants, as well as the illegal trade of pigs from ground zero of the disease to other unaffected areas, Reyes said.
"Because of the lure of money…So the hog raisers are attracted to sell their pigs before they were culled, so that aggravates the situation," Reyes said.
The Department of Agriculture reiterated its appeal to stop illegal swine trade and the use of swill feed to prevent the spread of the disease.
Reyes said the DA tapped the Philippine National Police and the Department of Justice to help put illegal traders "behind bars."
Four areas in Quezon City, meanwhile, are now cleared from ASF, Dar said.
Hogs from backyard raisers were culled in Rizal, Bulacan and Quezon City due to ASF. The Philippines' 12 million hog population is estimated to be worth P260 billion, Agriculture secretary William Dar earlier said.