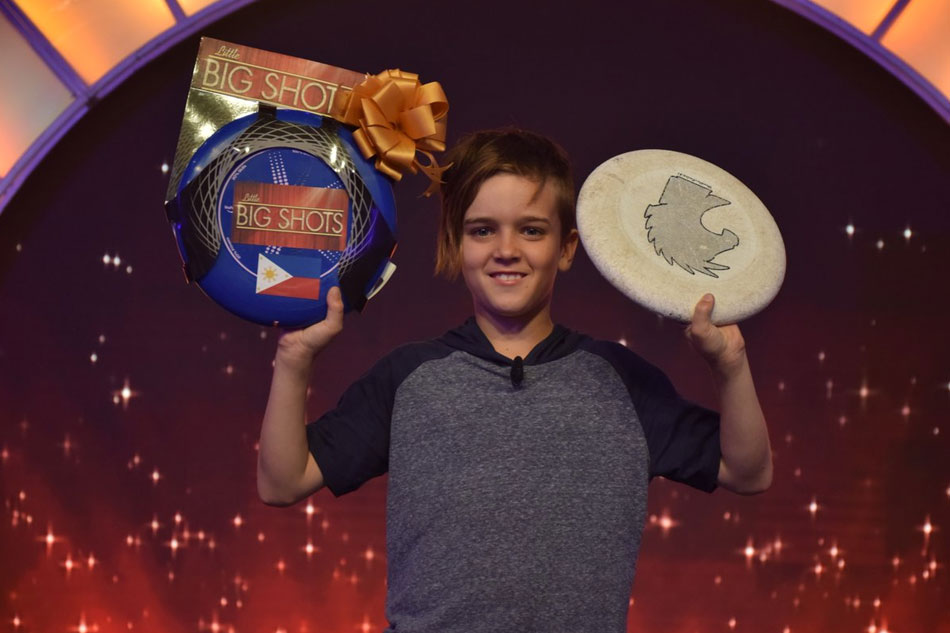 Ten-year-old Will Gaskett flew to the Philippines all the way from Melbourne, Australia to show off his world-class talent.
Will is a frisbee trick shot performer. He can performs tricks with his frisbee, such as shooting it through a basketball hoop.
Will has been previously featured in other "Little Big Shots" editions in other countries.
Hosted by Billy Crawford, "Little Big Shots" airs Saturdays after "Home Sweetie Home" and Sundays after "Goin' Bulilit."
For more sports coverage, visit the ABS-CBN Sports website.