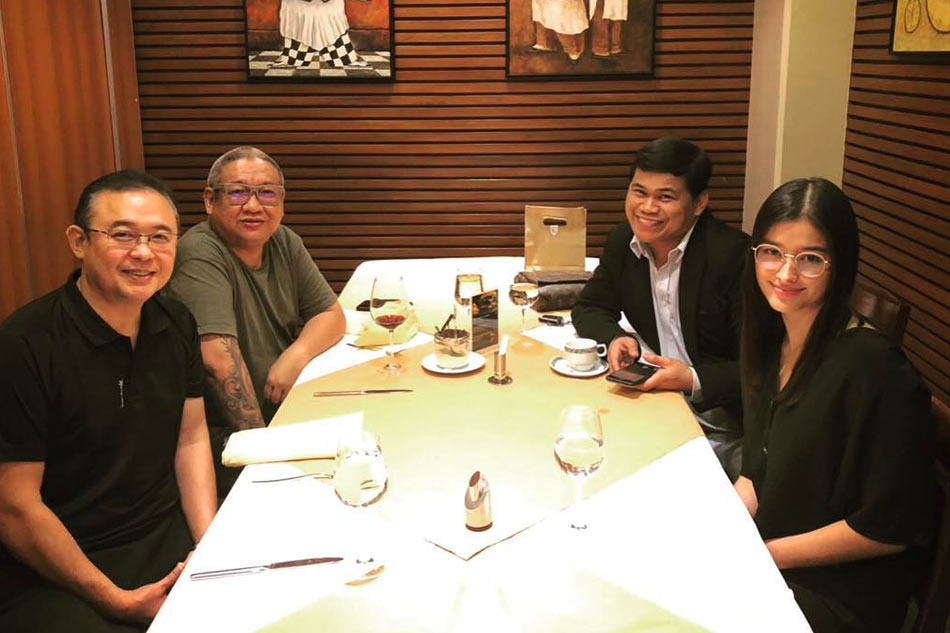 Having worked on it for five years, Erik Matti would have loved it if he could have finished "Darna" and see Liza Soberano take flight as the Pinay superhero in the way he envisioned it.
But while that may now be a distant dream, at least he got his wish to say a "proper goodbye" to his lead star Wednesday.
On Instagram, he posted a photo of him having dinner with Soberano and her talent manager, Ogie Diaz, and wrote: "If there's anyone who deserves a proper goodbye, it's you [Liza]."
He added: "Hoping to work with you in the future. Now go fly and kick some fu%$ kin' villain's ass!"
Soberano posted the same picture, describing the moment as something that "meant a lot" to her, and that she's hoping she gets to work with Matti on a different project in the future.
It can be recalled that Soberano's casting drew early flak, with some noting how her body wasn't curvy nor fit enough to portray the superheroine. Others were also critical of the way she spoke.
Matti was one of those who believed that she could pull it off, even gushing about how she's the "perfect" choice for the role after seeing the young actress' dedication towards it.
Matti resigned as the director of "Darna" last week, citing "creative differences" with its producer, Star Cinema. He was replaced by Jerrold Tarog, best known for directing "Heneral Luna."