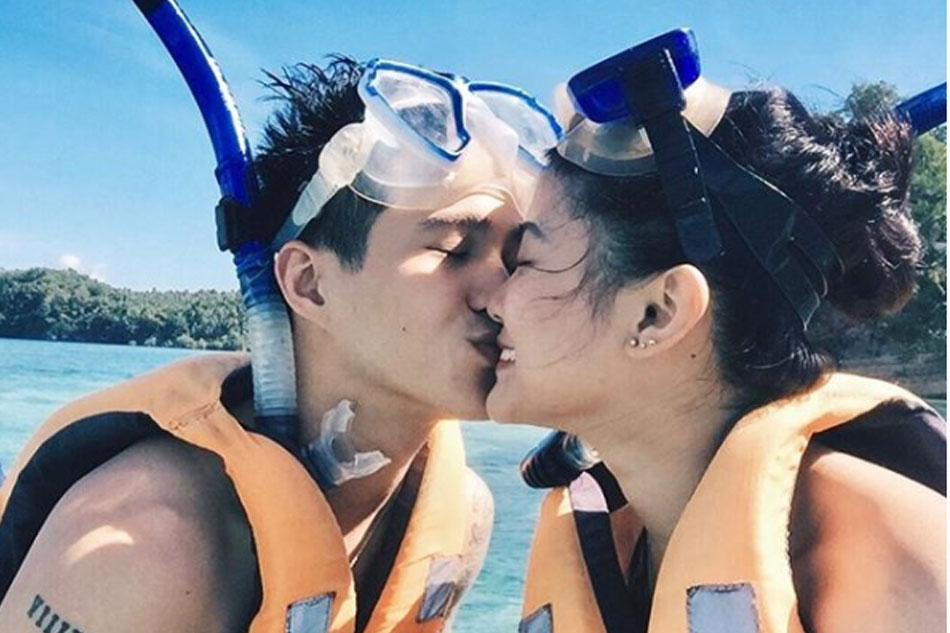 MANILA – The girlfriend of late Hashtags member Franco Hernandez now has three new tattoos which she got after his death.
Janica Nam Floresca shared pictures of the tattoos on Instagram.
In an interview with PEP, Floresca said the one in her nape means "God is greater than highs and lows" — the same caption that she used to accompany the Instagram photo.
Right below her collarbone is the phrase "forever in my heart" and some Hindu Arabic numerals which supposedly represents the date they officially got together.
Her third tattoo is in her torso which is a copy of her photo with Hernandez, the original of which she posted back in July.
Hernandez, 26, died in a drowning incident in Davao Occidental last month.