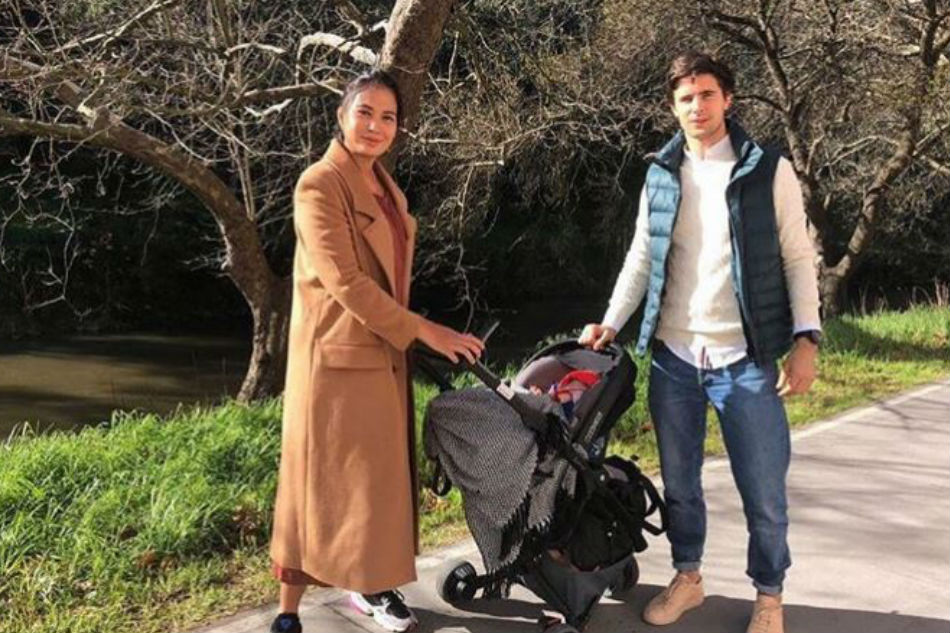 MANILA – Actress Isabelle Daza took to Instagram to finally share a photo showing the face of her baby boy, who was born last March.
In the caption, Daza wrote: "A child should not have to earn their parents' love. He should rest in it."
"You can rest in my love, Baltie," she assured her son, whose full name is Balthazar Gabriel Daza Semblat.
Daza also explained why she has kept her son away from public, months after she gave birth.
"I don't know why but I felt so instinctively protective when he was born, like I wanted to shelter him from the world… I wanted to keep these first few months with him to myself, like keeping these moments precious," she wrote.
"Maybe it's because he was still so little. Maybe it's cause I was so scared he would be judged by how he looked. …. Maybe it's cause I want him to have a choice. Maybe it's cause after I show him, that's it – the world will 'own him.' Or maybe it's because I'm too vain – I'm over-thinking it and no one really cares. Whatever it is, that was my truth."