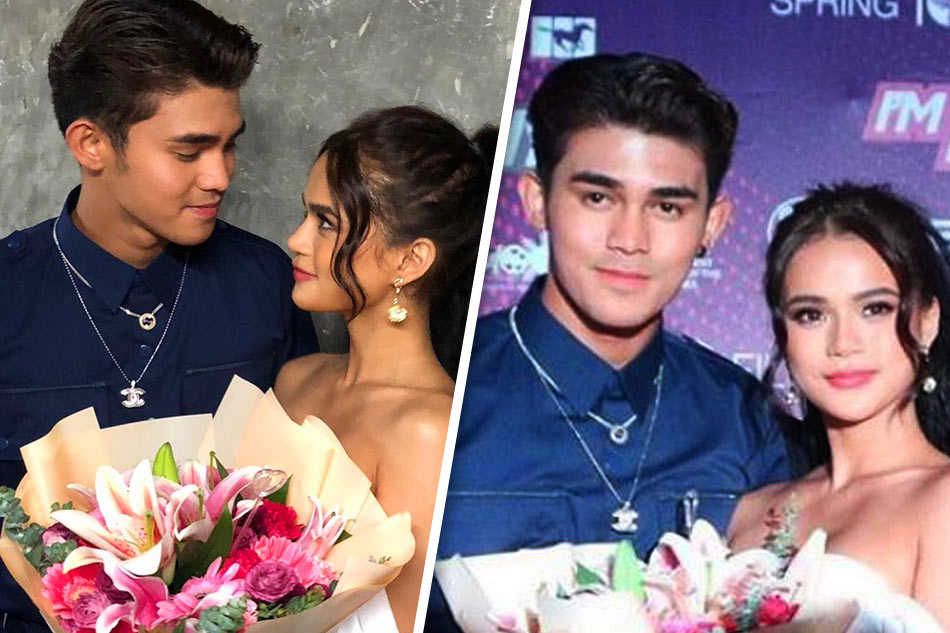 It was not too long ago when they stressed that there's no bitterness between them, even after their failed attempt at a relationship.
And proving just that, Iñigo Pascual and Maris Racal arrived together for the premiere of their new movie, "I'm Ellenya L," an entry to this year's Pista ng Pelikulang Pilipino.
A screening for celebrities was held Tuesday, and it was attended by Pascual and Racal. The movie's director, Boy 2 Quizon, and co-star Patrick Sugui were also in the red carpet.
The movie, which Spring Films produced, focuses on a woman named Ellenya (Racal), who is looking to become a popular influencer and vlogger online. She turns to her best friend Stephen (Pascual) to help her with this dream of hers.
The premiere comes just a week after an interview in which Racal admitted that Pascual broke her heart. Pascual has since apologized for what he did, saying that he was also heartbroken.
Check out the scenes from the premiere below: