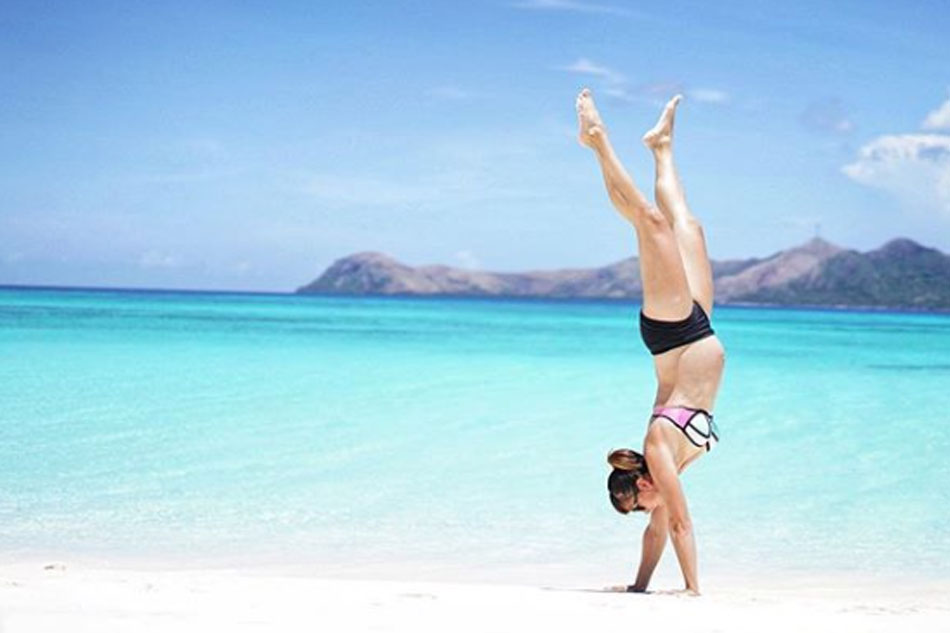 TV host Iya Villania, who is expecting her second child with husband Drew Arellano, appears to be no less agile despite her baby bump, as she appeared to effortlessly perform a handstand during a "babymoon" getaway.
On Instagram, the couple shared photos of their recent beach vacation, which they dubbed "babymoon," or a last hurrah of sorts before they become extra busy with handling not one, but two little ones.
"I'm one happy mama and one happy wife," Villania wrote in the caption of one photo. "Just had the best babymoon with the best baby daddy. Makes me want to get preggy again right after this one pops out!"
She added: "Where will the next babymoon be @drewarellano? But kidding aside, it's really so important to have had this time in with the hubby before we become parents of 2 [because] once upon a time it was just you and me. Love you so much!"
Villania and Arellano got married in January 2014, and welcomed their first child, Antonio Primo, in August 2016.