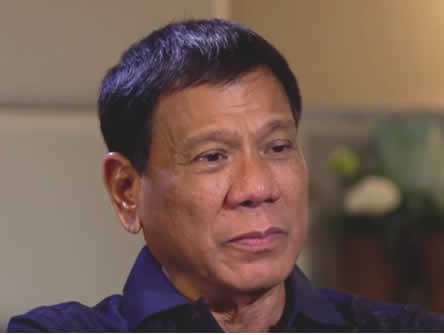 Philippine President Rodrigo Roa Duterte. Photo: businessinsider.com

hile on a state visit to Russia, President Rodrigo Duterte declared martial law in Mindanao in response to a string of attacks by a band of terrorists known as the Maute group. During a press conference on his arrival back in Manila, Duterte mentioned the killing and decapitation of the Philippine National Police (PNP) Chief of Malabang, as well as arson and fighting in the streets of Marawi.
45 years ago then-President Ferdinand Marcos likewise justified his imposition of martial law on lawless communist subversives. And like many Filipinos of today, many back then supported the president's decision. It was only after decades of totalitarian rule and widespread corruption by Marcos and his elite band of cronies that Pinoys eventually put their foot down and deposed him, sending him and his family packing to Hawaii.
Will Duterte encounter a similar fate? Only time will tell. However, given this president's totalitarian bent, it would seem that Duterte is playing with fire. Checks and balances exist in governments across the globe for a reason. And the reason is that human beings are imperfect—period! And so systems are put in place to prevent any one individual from amassing too much power.
Filipinos who lived through the Martial Law years experienced it first-hand. Hopefully, Filipinos of today will not have to go through the same painful experience their parents and grandparents went through. Published 5/25/17