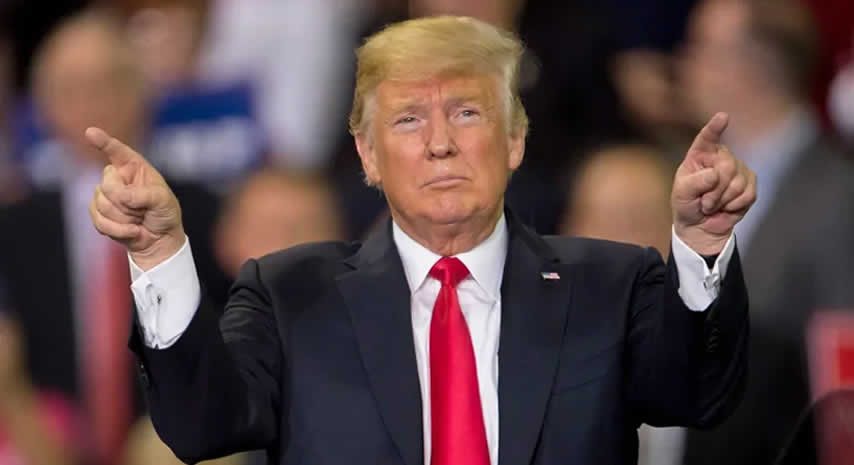 US President Donald Trump. Photo: Denny Simmons/Evansville Courier & Press via Associated Press

hat may sound like a silly question. However, for many Pinoys who have followed President Donald Trump for over two years now, the question might not be as outlandish as it sounds.
For example, like most Filipino politicians, Trump has brought his daughter Ivanka and son-in-law Jarred Kushner to the Whitehouse with him. The word nepotism means nothing to Trump and Pinoys who trust no one outside the family.
Like many Filipinos, Trump appears woefully un-read. He seems to have very basic ideas about how the world operates, and that is good enough for him. There appears to be no desire for a deeper understanding of anything.
Like Pinoys, Trump is all flash—fancy homes, flashy cars, expensive clothes. For them, their "bling" carries with it everything people need to know about them. They are all flash with no substance.
Also, Americans are now finding out that Trump behaves as though he is above the law. Just like many Filipinos (especially those in positions of power) who believe that laws are there for other people to follow, not for them. Want proof? Just observe how Pinoys drive in Metro Manila to see how they flagrantly disregard rules.
Americans Now Copying Pinoys?
In decades past, it seemed Filipinos used to copy everything American. And in most instances, Pinoys were really good at it. In music, there used to be an Elvis Presley of the Philippines, a Nat King Cole of the Philippines, etc. Maybe it is time that Americans started aping Filipinos.
And maybe that is what Trump has been doing all along. If it turns out that Trump does not have a single drop of Pinoy blood running through his veins, then maybe he's simply acting like one. Maybe he idolizes Philippine President Rodrigo Duterte so much, he's trying to be like him. Since imitation is the sincerest form of flattery, Duterte should be flattered.
If Trump works really hard at it, he could one day be known as the "Rodrigo Duterte of the United States." Then Pinoys everywhere will be beaming with pride; finally, we've managed to turn the tables on the Americans with no less than a US president aping us instead. Published 7/7/2019