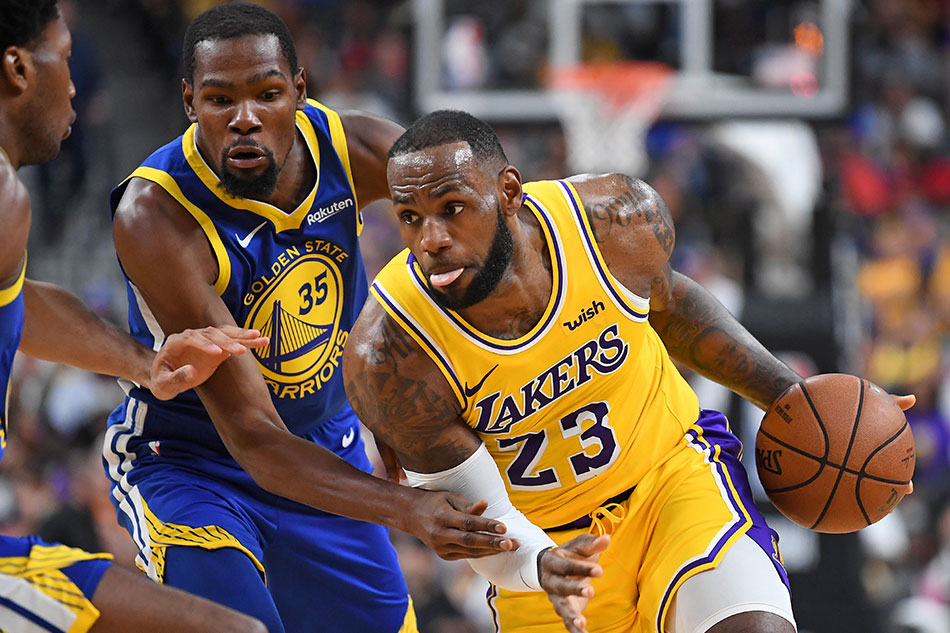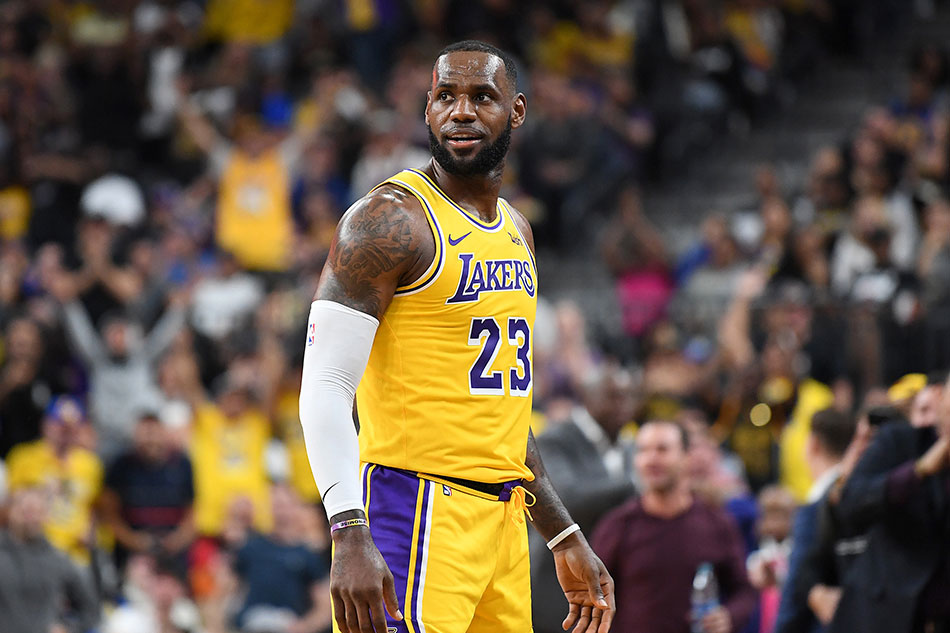 LeBron James needed only one half — or 17 minutes, 37 seconds to be exact — to show to Lakers fans what he could give to a proud but recently moribund franchise searching to be relevant again. Stephen R. Sylvanie, USA Today Sports/Reuters
LeBron James needed only one half — or 17 minutes, 37 seconds to be exact — to show to Lakers fans what he could give to a proud but recently moribund franchise searching to be relevant again. Stephen R. Sylvanie, USA Today Sports/Reuters
LeBron James needed only one half — or 17 minutes, 37 seconds to be exact — to show to Los Angeles Lakers fans what he could give to a proud but recently moribund franchise searching to be relevant again.
James and the Lakers beat the Golden State Warriors 123-113 on Wednesday, although this game in Las Vegas — despite the electricity and all-star-level hype surrounding it — was a mere tune-up.
"It's exactly the same. Preseason game versus finals game, it's exactly the same," James said, apparently not seriously, as noted by Tania Ganguli in an article posted on the LA Times website.
Whether James was being sarcastic, it was hard to tell given the highlights he showcased, including an and-1 circus layup, an alley-oop to Lonzo Ball, and a near-half-court shot to beat the halftime buzzer.
James finished with 15 points (5 of 8 FGs), 10 rebounds and 5 assists in less than one-half worth of playing time.
"No matter what jersey he's got to put on there, same player, same feel for their game," Durant said.
The Lakers have one more meaningless game before the actual 82-game grind starts for them next week. They play the Warriors again on Saturday.
James said he hopes the team takes care of one thing before the season starts.
"Health," he said. "I don't care if we turn the ball over a thousand times on Friday, I want everybody to come out healthy. I know Luke is not gonna like that but everybody come out healthy, we're ready for next Thursday that's all that matters."
For more sports coverage, visit the ABS-CBN Sports website.