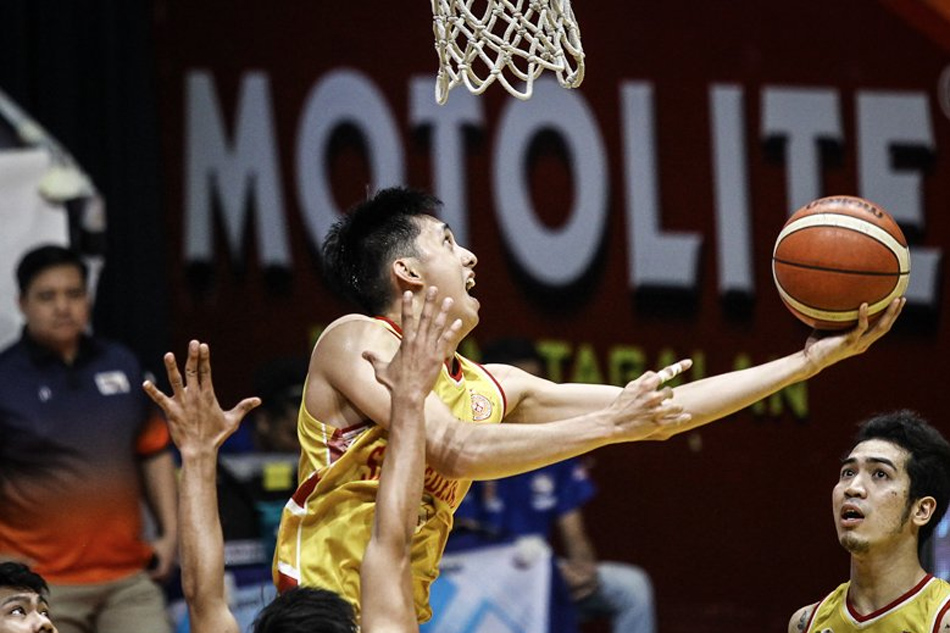 Allyn Bulanadi scored a career-high 44 points, including 5 straight points in the last 3 minutes, as San Sebastian defeated Perpetual Help 99-94 on Friday to advance to the playoffs of NCAA Season 95 men's basketball.
The Golden Stags finished the regular season with an 11-7 record, eliminating No. 5-ranked Mapua in the process.
Mapua had hoped that a loss by San Sebastian and a win over Saint Benilde later in the day at Filoil Flying V Centre in San Juan would get the Cardinals through.
Eventually Mapua lost to Saint Benilde 68-62 in the second game.
(More details to follow.)
For more sports coverage, visit the ABS-CBN Sports website.