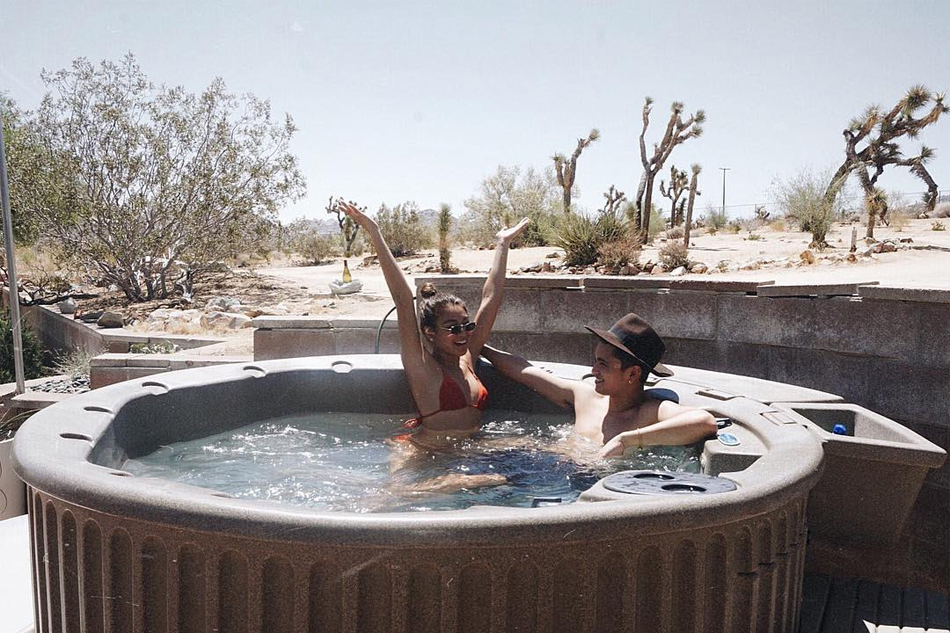 James Reid sees it as a "new path" starring in a film separate from his long-time onscreen partner Nadine Lustre, who also happens to be his real-life girlfriend.
While some fans have lamented not having their idols paired up again for their next big-screen projects, Reid agreed with Lustre that the setup is actually "healthy" for them.
"It's another path, a new path," he told ABS-CBN News' Mario Dumaual on the sidelines of his pictorial for his upcoming movie, "Miss Granny," co-starring Sarah Geronimo and Xian Lim.
Reid added: "Nadine and I will start to make separate movies, see how it goes. I agree [with her]. It's healthy. What's that saying — distance makes the heart grow fonder?"
Lustre and Reid's "love team" was launched in 2014 via the romantic-comedy film "Diary ng Panget." The success spawned several more projects for them as an onscreen couple, now totaling five films and two TV series.
"JaDine," as they're called by their loyal followers, have also had two joint concert tours, featuring their music collaboration.
When told they at least have their music still as a venue to be together, Reid quipped, "We're always together!"
He went on to agree — they, in fact, have another collaboration in the works. Lustre's upcoming new song, "Summer," was written by Reid and also features him. That track will be released under Careless Music Manila, which he founded.
For now, however, much of Reid's time is devoted to finishing "Miss Granny," as it gears up for an August nationwide release.
A remake of a South Korean film released in 2014, the Viva Films production sees Reid as Jeboy, who the actor described as an aspiring rock star who lacks self-confidence, and is "kind of like a wimp." Meeting his grandmother, played by Nova Villa and Geronimo in the film, changes Jeboy, Reid shared.
Asked what values the film hopes to impart, the actor answered: "For me, I see different kinds of love. There's the irrational teenage love, and then there's the middle-aged love, and then the old love, which is like deep love."
Directed by Joyce Bernal, "Miss Granny" also stars Xian Lim, who, like Reid, is acting alongside Geronimo for the first time.