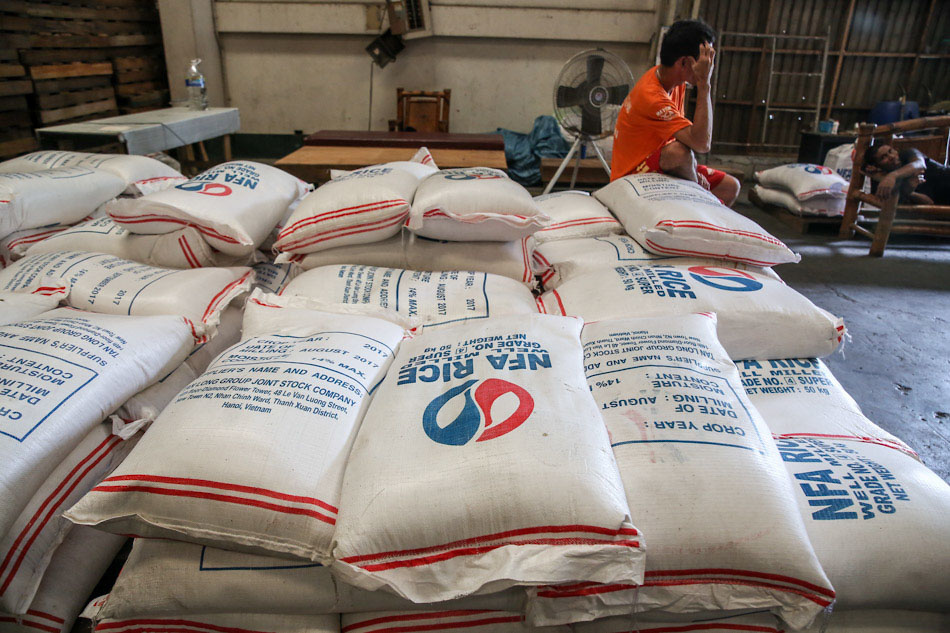 MANILA – The Philippines' grains procurement agency on Thursday said it would buy dry palay or unmilled rice at a higher price from local farmers, but will discontinue the "cash incentive" meant to encourage farmers to sell to the agency.
The National Food Authority said that last year it added a P3.70 per kilo cash incentive on top of its buying price for palay to entice farmers to sell their harvest to them.
The incentive was given as the cost of commercial rice climbed sharply and NFA stocks dwindled.
With the NFA buying dry palay at P17 a kilo in 2018, the incentive effectively hiked the buying price to P20.70 a kilo.
NFA Administrator Judy Carol Dansal said that this year, they would buy dry palay at a higher price of P19 a kilo, but the cash incentive would be dropped.
Without the incentive, the NFA will be effectively buying palay at a price P1.70 lower last year's.
"Wala kaming pera eh. Inalis yung incentive para mas madami pa kaming mabili at maroll-over namin yung fund," Dansal said.
(We no longer have money. We removed the incentive so we can buy more and roll over the fund.)
The NFA said it had a P7 billion budget to buy dry palay.
The agency also said it would sell all of its 3.6 million sacks of imported rice by next month.
– Report from April Rafales, ABS-CBN News