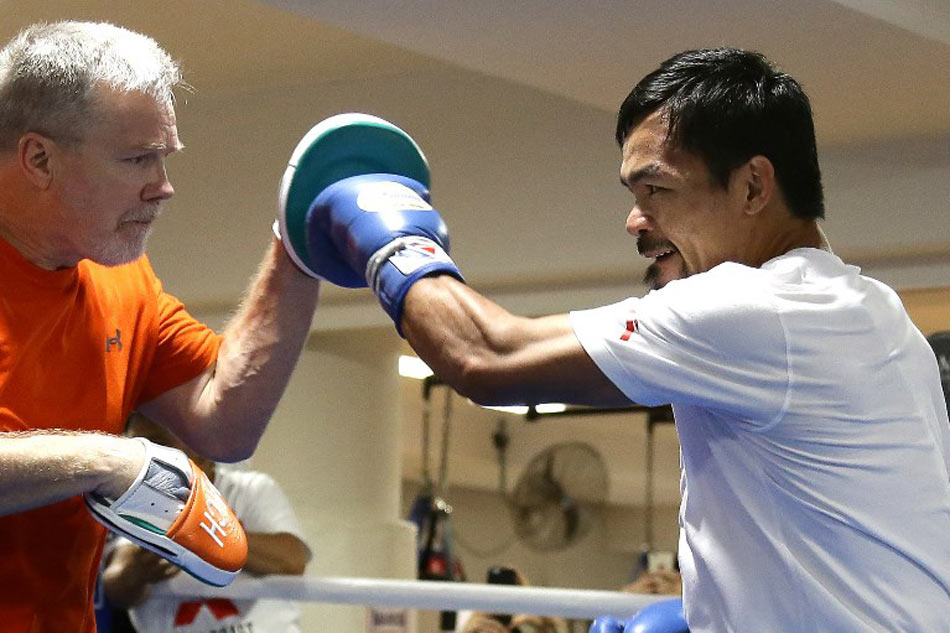 MANILA, Philippines – Filipino boxer and Senator Manny "Pacman" Pacquiao on Monday denied that he has terminated his partnership with longtime trainer Freddie Roach.
Roach said in a statement last week that their 15-year partnership had come to an end, before Pacquiao was set to take on Argentina's Lucas Matthysse for the WBA welterweight title in Kuala Lumpur in July.
"I would be lying if I didn't say I wasn't hurt that he didn't contact me personally about his decision, but the great times we enjoyed together far outweigh that," Roach said.
However, Pacquiao said on social media on Monday that this was not the case.
The "Pacman" posted a photo of himself and Roach on Instagram, and explained in the caption that he has not made a final decision as to who would be in his corner when he fights Matthysse.
"Contrary to statements which I personally did not make that are circulating in the media, I have not made my final decision who will be my head trainer for my July 14 fight with Matthysse," Pacquiao said.
"My advisor Mike Koncz has been in contact with Freddie's people to keep them informed. I will make a final decision within the week," he added.
"When that decision is made, Freddie will be the first one to be informed and then I will advise the media."
Koncz has been vocal about possibly replacing Roach and having Pacquiao's best friend, Buboy Fernandez, be the fighter's head trainer in the Matthysse fight.
Roach was instrumental in Pacquiao's rise to becoming one of the best boxers in history, guiding the Filipino star through his title runs in multiple weight divisions.
Pacquiao has not fought in the ring since being defeated on points by Australia's Jeff Horn in Brisbane in July, a loss that cost the Filipino star his WBO crown.
Matthysse, who has 39 wins including 36 by knockout against four defeats, won the vacant WBA belt after beating Thailand's Teerachai Sithmorseng in January. — With Agence France-Presse.
For more sports coverage, visit the ABS-CBN Sports website.