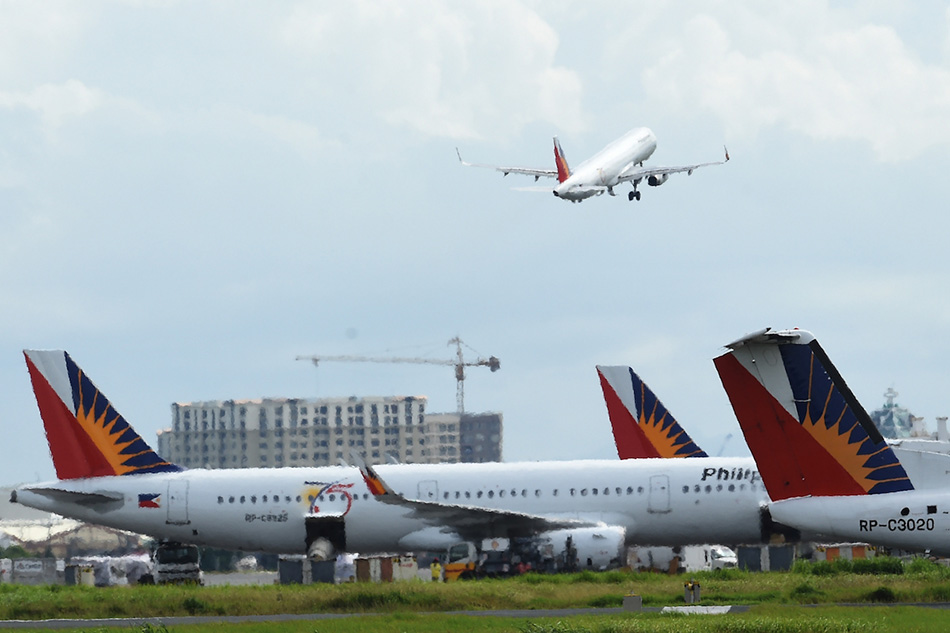 MANILA – (UPDATE) Philippine Airlines has canceled several flights to and from the Clark International Airport after the facility suffered extensive damage from the earthquake which struck Luzon Monday afternoon.
PAL said the following flights on Monday have been canceled:
PR 2834 Clark – Cebu
PR 2833 Cebu – Clark
PR 2840 Davao – Clark
Also canceled are the following flights on Tuesday, April 23:
R2351/2352 Clark – Cagayan – Clark
PR2871/2872 Clark – Tagbilaran – Clark
PR2331/2332 Clark – Bacolod – Clark
PR2376/2377 Clark – Caticlan – Clark
PR2696/2697 Clark – Basco – Clark
PR2698/2699 Clark – Busuanga – Clark
PR2877/2878 Clark – Siargao – Clark
PR2675/2676 Clark – Catarman – Clark
PR2875/2876 Clark – Siargao – Clark
PR2205/2206 Clark -EUQ-Clark
PR2678/2679 Clark – Busuanga – Clark
PR2671/2672 Clark – CYP -Clark
PR2323/2324 Clark – Cagayan de Oro – Clark
PR2612/2P2613 CRK-CYZ-CRK
PR2662/2P2663 CRK-SWL-CRK
PR2691/2692 Clark – Busuanga – Clark
PR2684/2685 Clark – Busuanga – Clark
PR2688/2689 Clark – Basco – Clark
PR2687/2686 Clark – Busuanga – Clark
PR6062 Kalibo – Clark
PR 2061 Clark – Kalibo
The airline said affected passengers can opt to rebook/reroute their flights within 30 days from original flight date with penalties waived.
"We urge passengers with flights to/from Clark to check the status of their flights by logging on to www.philippineairlines.com and clicking the flight status button as early as 48 hours to their estimated time of departure. They may also call PAL Hotline 02 855 8888," PAL said in a statement.
PAL advised affected passengers to visit its Facebook page or the PAL website for the latest updates.
Clark was shut down by the Civil Aviation Authority of the Philippines pending its assessment of the damage to the terminal building.
Cebu Pacific has also canceled its Clark flights.