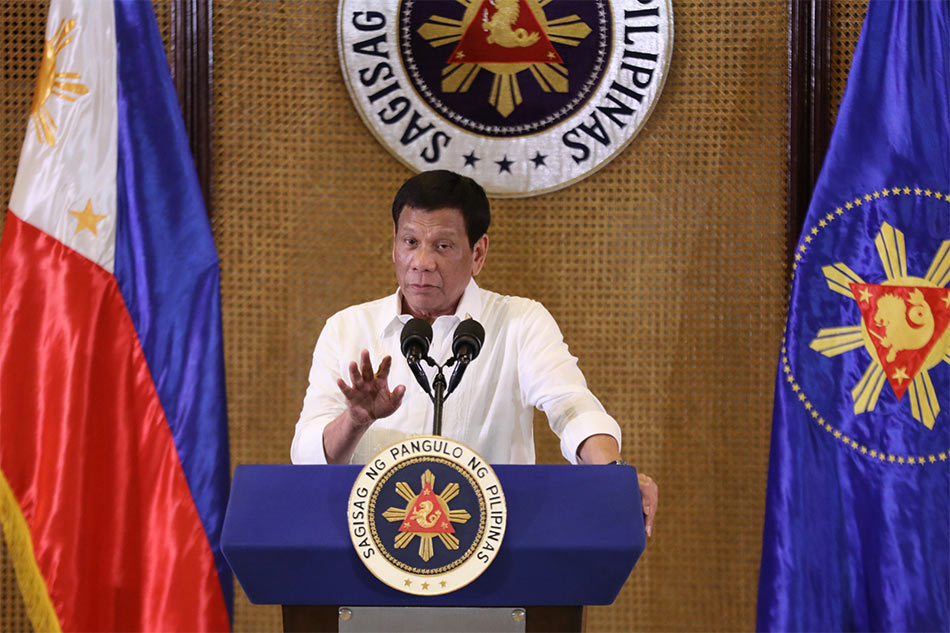 MANILA- President Rodrigo Duterte is not abandoning the Philippines' arbitral victory on the South China Sea dispute even as he pursued a joint oil and gas exploration deal with China, Malacañang clarified Thursday.
Manila is still pursuing "peaceful" talks with Beijing over conflicting claims in the South China Sea, even after Chinese leader Xi Jinping maintained that China would not recognize the Philippines' rights in the disputed waters, Duterte's spokesperson Salvador Panelo said.
The joint exploration between the two countries involves the West Philippine Sea, the country's exclusive economic zone in the South China Sea where Beijing has committed repeated incursions.
"The setting aside doesn't mean that we will abandon it. What the President means is that as we have repeatedly said and as he has said too, the arbitral ruling is still subject to talks between the 2 countries," Panelo told reporters.
Duterte had said Tuesday he was amenable to China's request for the Philippines to ignore its July 2016 legal victory, which invalidated Beijing's 9-dash line claim over nearly all of the waters, to push through with the joint oil and gas exploration deal in the disputed sea.
Following a meeting between Duterte and Xi in Beijing on Aug. 29, the 2 countries agreed to form working groups to explore commercial oil and gas agreements.
Duterte's remark on setting aside the arbitral victory drew criticism, with Vice President Leni Robredo calling it "irresponsible."
Panelo explained that both countries are focusing on activities that may "mutually benefit" Manila and Beijing since both refuse to back down on their respective claims in the waters.
"As we have always said, the relationship between the two countries is not measured by the conflict in the West Philippine Sea alone," he said.
Duterte's predecessor former President Benigno Aquino initiated and won the Philippines' case before the UN-backed Permanent Court of Arbitration, which invalidated China's vast claims in the South China Sea.
The Hague-based court handed down its verdict less than one month after Aquino relinquished power to Duterte, who has been bent at repairing frayed ties with Beijing.